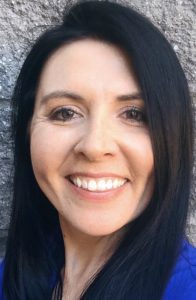 Nitasha Dickes is a Certified Behavior Analyst as well as NYS Licensed Behavior Analyst. While completing an undergrad internship at the Munore Meyer Institute at University Nebraska Medical Center she was introduced to multiple disciplines (e.g., speech, occupational therapy, recreational therapy, diagnostics, nutrition) that serve individuals with intellectual and developmental disabilities.  This internship opened opportunities to allow her to join the Center for Autism Spectrum Disorders team, which inspired her journey to expand her knowledge in the field of Applied Behavior Analysis (ABA). 
In 2011 she received her Masters of Arts in Educational Psychology with an emphasis in ABA from the University of Nebraska at Omaha. Nitasha has 11 years of clinical experience working directly with individuals with autism spectrum disorders, ranging in age from 2-40. 
She has experience working with individuals in homes, schools, clinics, day habilitations programs and residential facilities.  Nitasha has expertise in conducting functional behavior assessments, writing and implementing function-based behavior intervention plans, developing curricula, staff training and development, and client advocacy (e.g., family training, IEP consulting). 
Her interest include verbal behavior, performance management, staff development, vocational training, and parent training. Nitasha is passionate about creating functional goals for her clients and hopes to continue to aid her clients in their independence for a meaningful-enriched future.