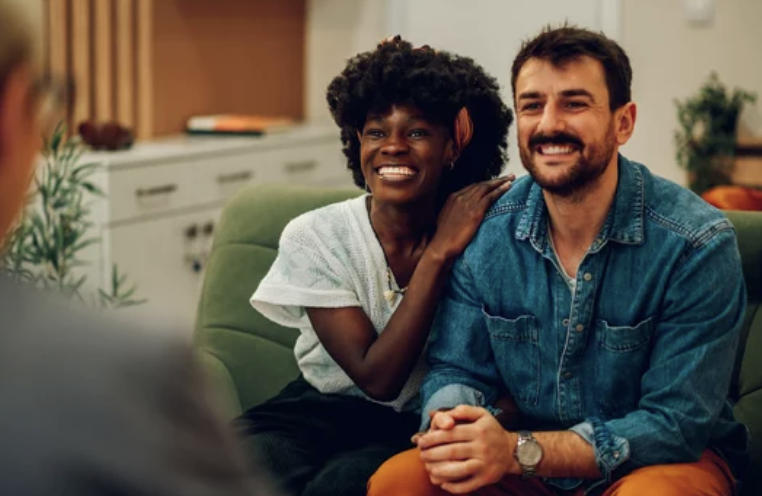 Many unhappy couples feel stuck; this does not mean that a relationship cannot be saved. When a couple starts to see all aspects of each other (rather than just those that initially drew them to one another), communication starts to break down or always seems to be an issue, and stress from everyday life like work, finances, parenting, in-laws, and sex are causing a couple to grow distant, it's a crucial time in the relationship where couples counseling and therapy can really help.
Some couples, or partners may be resistant to couples therapy, and may not believe it can benefit their relationship. The first step requires both partners to acknowledge that their relationship needs help.  The second step requires each partner to identify and own his or her role in not "feeding" the relationship and taking responsibility.  Starting couples therapy should begin with both partners being willing participants in the journey of self-inquiry, and an openness to beginning a different type of communication with their partner. If you go into couples therapy with the notion "it's all him" or "it's all her", you will most likely be disappointed. Change starts with awareness- not just of the other person, but of yourself.
Therapy can take 2-20 sessions or more, depending on your goals.  We use a combination of Cognitive Behavioral Therapy, Psychodynamic therapy, and Imago Couples Therapy based interventions to help couples gain the skills to better communicate, problem-solve, enhance intimacy, and strengthen the partnership bond. Treatment may include a sex therapy component based on your goals for therapy.  Difficulties couples find themselves in can be a catalyst for growth, and a deeper, fuller love.