What Are Social Skills Groups?
Learn more from group leader, Carly Klayman:
Our social skills groups help teach children how to enhance their relationship with peers through more meaningful social interactions. Our groups are small and structured, led by a trained professional.
Our groups teach children the vital social skills that they will need to feel confident and succeed in socializing with their peers. Since 2008, we have been running co-ed social skills groups for children ages 5-14. Group sizes are small, usually 3-4 kids per group, with at least 2 adult. Participants are grouped with similar aged peers.
Who could benefit from a Social Skills Group?
Children who want to make friends but have a hard time making new friends, who have trouble fostering deep meaningful relationships with peers and who struggle to maintain friendships would benefit from a social skills group.
Children and teens are accepted to our groups after a clinical interview to determine "goodness of fit" for the group. The intake is intended to make sure the child/teen would benefit from the group based on their individual characteristics including strengths, weaknesses, and goals. Our groups are not designed for kids with cognitive or language delays, who are aggressive, require 1:1 attention, or have severe medical issues. Patients that are not ready for therapy in a small group setting will be recommended to participate in an individualized social skills primer series, which will be offered at the same rate as the group series and facilitated by a Clinical Intern.
Social Skills Groups for Children: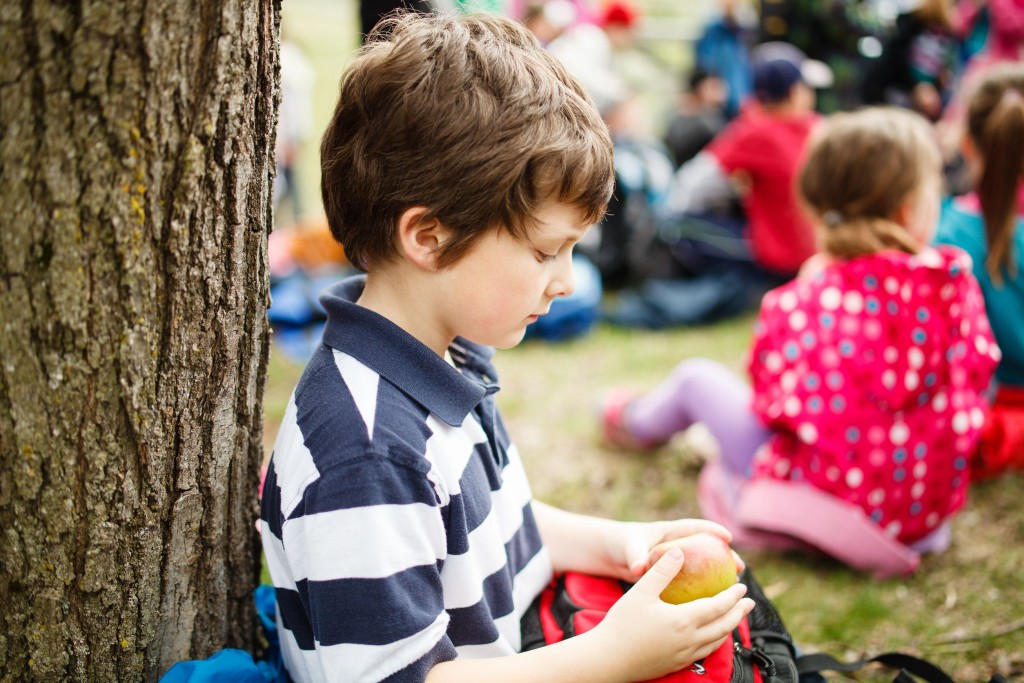 The social skills group for children ages 5-14 follows a social thinking model that highlights Michelle Garcia Winner's Social Thinking Curriculum. We teach social skills by using social stories, video demonstration, role-plays, board games, drawing, and discussion during each group. Our therapists teach one social skill per week. Each session is highly structured, where the skill is defined and explicitly taught, which prepares children to carry-over their learned social skills into the natural environment.
Groups focus on overcoming trouble with: anxiety, assertiveness, impulsiveness, expressing feelings, problem-solving, bullying, anger, and self-esteem to increase confidence in social situations.
Parents participate by meeting separately for the last 10 minutes of the group to review weekly handouts and discuss supporting generalization of skills outside of the group.
Examples Of Social Skills Taught Each Week:
Making Introductions
Asking for Help
Following Directions
Self-control: Stop and Think Before You Act
Making Small Talk
Resisting Peer Pressure
Teasing vs. Bullying
Identifying Emotions
Personal Space
Apologizing
Being a Social Detective: Non-verbal cues
Flexibility: Being a Fun Player/Dealing with Losing
Problem Solving
Sharing
Being Part of the Group: Collaborating and Giving and Receiving Compliments
Group Schedule
Groups are led by Carly Klayman or Kim Emile
Groups range from 3-5 participants.  Groups will be held in-person at our UWS office, once per week for children ages 5-14.
Sessions: Schedule
Monday afternoons/evenings for 50 minutes. Participants learn and practice social skill building in the office during each session. Participants are grouped based on age and needs. Sessions times will be shared prior to the start of the group and are subject to change due to enrollment.
Social Skills Group Series:  10 Sessions
Week 1 – Being a Social Detective
Week 2 – Collaborating
Week 3 – Problem Solving
Week 4 – Empathy
Week 5 – Facts Vs. Opinions
Week 6 – Making Small Talk
Week 7 – Respecting Personal Boundaries
Week 8 – Apologizing and Accepting Blame
Week 9 – Resisting Peer Pressure
Week 10 – Making Friend Connections
The social skills group participants will meet for 50 minutes together, however, the last 10 minutes of the that time is dedicated to the group leader meeting with the participants parents/caregivers in order to provide feedback and home practice recommendations.
Intakes: Intakes are conducted with both the parent (45 minutes) and child (15 minutes) as early as two months prior to the start of the group to assess the patient's current skills, needs and goodness of fit. Patients that are not ready for therapy in a small group setting will be recommended to participate in an individualized social skills primer series, which will offered at the same rates as the group series.
Intakes conducted more than 6 weeks prior to the group start date would require a 15 minute catch up call with the parent within two weeks of the groups start date.
New patients to MPG are required to have an hour long intake. The fee for the intake is $300. The intake fee is waived for current MPG patients.
Pricing: Cost: $1,500, to be paid in full prior to the group start.
50% deposit due to register
The group must be paid in full before it begins
NYC Social Skills Group Training Location
Our social skills groups run at a local park or at our Upper West Side office located at:
107 West 82nd St. and Columbus Ave
Lower Level Professional - Suite #101
New York, NY 10024