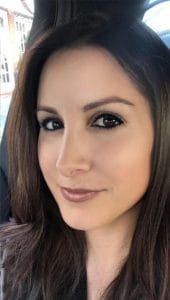 Dr. Niloo Dardashti is a Psychologist and Coach based on the Upper West Side of Manhattan. She is also Board Certified in Holistic Mental Health, a unique combination of training which can be pivotal in cases where there are biochemical imbalances as well as yearnings for personal growth and change. She successfully treats anxiety, depression, ADHD, and stress related conditions. Lastly, Dr. D specializes in marriage and couples counseling, often helping couples make significant changes in a short-term time period.
You may want to experience more motivation, better relationships, or understand and eliminate barriers that get in the way of your goals for a better quality of life. Having insight into the underlying "stuff" that people bring to the table can have tremendous impact when it comes to creating changes.  Whatever your goals, Dr. Dardashti will help you identify destructive thoughts, beliefs, and emotions, and learn how to address the chronic patterns that cause suffering. She takes an integrative approach that includes Cognitive Behavioral Therapy (CBT), Dialectical Behavior Therapy (DBT), Psychodynamic Therapy, and Neurolinguistic Programming (NLP). Dr. D received her BA in Psychology from New York University and Doctorate in Clinical Psychology from Long Island University – CW Post Campus.
Dr. Dardashti has coached hundreds of clients, helping them to identify goals and succeed in attaining them. She sees her clients at her NYC office in addition to coaching clients from all over the country over Skype. Her strategies are solution oriented and most people find that they receive considerable benefits within a short time frame. Based on her clients' unique situations, she offers a variety of effective strategies in working together, such as short-term intensive sessions, assistance on an as-needed basis, or traditional weekly sessions.
Dr. Dardashti has also authored 2 books and trains other professionals in holistic mental health treatment. In 2011, Dr. Dardashti created a documentary that takes a deeper look at the pop culture phenomenon of the Twilight Saga. The film explores common issues that many couples face and, in addition to explaining some of the cross-generational fascination with Twilight is, at its heart, an educational and inspiring work that will teach men and women how to build better relationships and feel more connected with their partners.
Dr. Dardashti can be reached directly at 646-789-5113.