What is MPG360?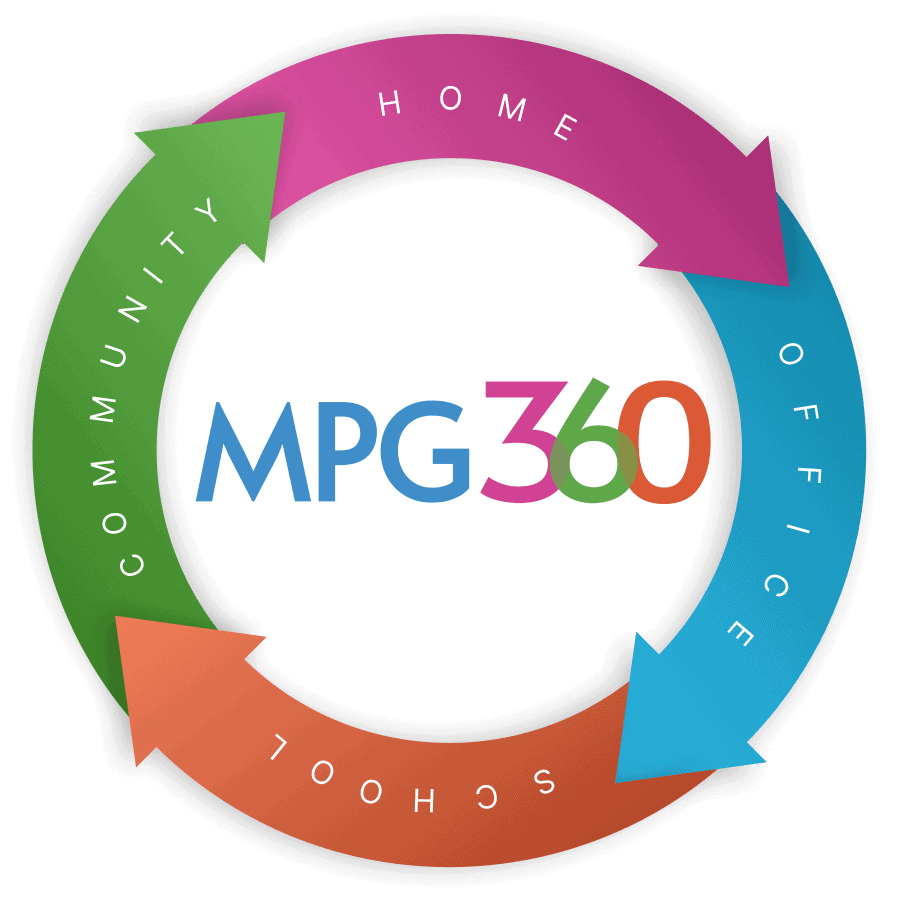 MPG360 is a comprehensive, wrap-around care option for individuals and their families in need of more intensive support than traditional outpatient treatment.
The program includes integrated, multidisciplinary support (e.g., testing, psychotherapy, behavioral therapy, tutoring) across multiple settings (e.g., office, home, school, community) to bridge the gap between less-intensive conventional interventions and overly restrictive out-of-home placements. Our experienced team of psychologists, neuropsychologists, board certified behavioral analysts, and special educators collaborate to provide compassionate care with the goal of keeping families intact. This program is available in-person and virtually.
How does MPG360 help families?
MPG360 can help struggling families in many different ways, with the overarching goal of providing comprehensive care to everyone who needs it. MPG360 is appropriate for students who are having difficulty attending school or on the verge of being suspended or expelled, kids with challenges that are not progressing via traditional outpatient care and teens on their way to/from residential or wilderness programs.
Here are 3 anonymous examples of how MPG360 can help. In all cases, we provide specific treatment plans to address all members of the family who could benefit from our expertise and support.
Family #1: Struggling with a daughter's disruptive behavior at school and home
Meet the Patel family: Anand, Meera, their 8 year old son, Akhil, and their 6 year old daughter, Aarya They reside in NYC.
Aarya struggles to make friends at her elementary school. Anand and Meera are contacted by her teacher because she interrupts lessons during circle time and distracts other students throughout the day. They struggle with Aarya not following their rules at home, as well.
Anand and Meera participate in MPG's virtual Clinical Parent Training group to learn strategies to address disruptive behaviors. They also decide to enroll in PCIT practice and refine their ability to address difficulties at home.
Aarya participates in MPG's Social Skills Group to address social difficulties
MPG sends a BCBA to support Aarya at school. The BCBA conducts a FBA and puts together a BIP. The BCBA provides training to teachers on how to implement the BIP and coaches them until there is a decrease in problem behaviors at school.
Anand and Meera participate in couples counseling to address interpersonal difficulties that interfere with their ability to cope with challenges from parenting together.
Family #2: Navigating a son's Autism testing, diagnosis and next steps
Meet the Jackson family: Aaron, Brianna, and their 3 year old son, Isaac. They reside in NYC.
Isaac does not respond to his name, is highly sensitive to noise, and prefers individual play including lining up his cars in the same pattern during free play each day.
Isaac is referred for preschool special education services.
The Smiths opt to have Isaac tested privately at MPG. He receives an ASD diagnosis.
Isaac attends an integrated preschool and receives ABA therapy at home.
Isaac struggles at preschool, and MPG's ABA therapist pushes into the preschool to support him there. MPG's BCBA provides coaching and training for the school staff to better support Isaac at school.
Aaron and Briana receive at home Parent Training and Counseling. They also participate in the Parent Support Group at MPG. At the conclusion of the group, Aaron is still struggling to cope with having a special needs child, and he goes on to participate in individual therapy at MPG.
Isaac participates in Social Skills Training in a natural environment (the park) to support his social skill development. He participates in a Social Skills Group when he turns 4 years old.
Family #3: Feeling helpless due to a teen's ADHD, anxiety and school avoidance
Meet the Wagner family: Carl, Sarah, their 15 year old daughter, Lily, and their 12 year old daughter, Alicia. They reside in NYC.
Lily has been diagnosed with Anxiety and ADHD. She has started refusing to go to school. On days her parents can get her to school, she goes to the school nurse with a stomach ache and returns home before school ends.
Carl and Sarah reach out to MPG to complete a school refusal assessment.
A Child and Adolescent Psychologist from MPG collaborates on the school refusal case with Lily, her parents, and her teachers and school staff. She provides individual therapy for Lily for Anxiety and ADHD support. She also coordinates Parent Training for Carl and Sarah at MPG, and for a BCBA from MPG to go into Lily's school to execute on their plan to support her reentry to school.
Once Lily's school refusal is stable and she has regularly returned to classes, she continues individual therapy at MPG. She also receives Behavioral Tutoring with a Special Educator at MPG to support her skill building for school attendance and homework planning with her challenges from her Anxiety and ADHD.
Carl and Sarah participate in MPG's virtual SPACE (Supporting Parents for Anxious Childhood Emotions) Training Group to learn strategies for their own behavior to better support Lily's Anxiety at home.