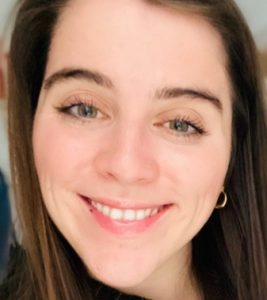 Lindsey is a NYS Licensed and Board Certified Behavior Analyst. She obtained a dual Bachelor of Science in Public Health Sciences and Economics from the University of Massachusetts, Amherst, and later went on to receive her master's degree in Applied Behavior Analysis and Autism Studies from The Sage Colleges. 
Lindsey has over 10 years of experience working with individuals on the autism spectrum in the home setting, as her involvement in the field began in her childhood by providing respite to a neighboring family who have two sons with autism. She later gained clinical experience at The ELIJA School, a highly intensive one-to-one ABA program serving individuals with autism based in Levittown, NY. At ELIJA, she began as an Instructor providing services in both the classroom and home setting and fell in love with the field. She decided to pursue her master's and BCBA credential and worked her way up to a role as Clinical Supervisor where she managed a school-based caseload of 6 learners. 
Lindsey specializes in reducing problem behavior ranging from stereotypic behavior to severe problem behavior such as self-injury, aggression, pica, tantrum behavior, elopement, etc. Lindsey focuses on utilizing evidence-based interventions to target functional communication and replacement behaviors through language, leisure, self-help, social, and other academic skills, and strives to promote her clients' independence. She is also highly experienced in the use of Augmentative and Alternative Communication methods (AAC) including Picture Exchange Communication Systems (PECS), GoTalk, Proloquo2Go, and TouchChat.
Additionally, Lindsey has experience with conducting Functional Behavior Assessments and skill assessments such as ABLLS-R and VB-MAPP. Furthermore, she has a wide variety of experience in designing and implementing individualized behavior intervention plans and skill acquisition programs. Her use of data collection and monitoring has been pivotal for guiding her clinical decisions and assessing progress of her clients, as well as ensuring that she carries out ABA services with the highest level of integrity. 
Lindsey currently works with individuals who present with a variety of behavioral challenges. She provides services such as behavior and skill assessment, individualized behavior intervention and skill acquisition program development, BCBA/LBA supervision, and parent training. Additionally, Lindsey provides Parent-Child Interaction Therapy for Selective Mutism (PCIT-SM). She is currently utilizing her behavioral skillset to treat individuals with Selective Mutism under the supervision of Dr. Chelsey Rosen. Her goal is to provide top notch behavioral services by utilizing her experience and skillset to obtain meaningful outcomes for her clients and their families.