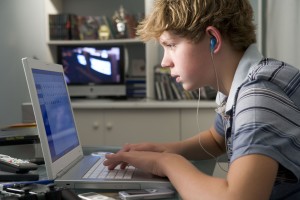 Executive functioning training teaches students how to better plan and organize, sustain attention, complete tasks, manage emotions, problem-solve, control impulses and monitor one's thoughts. Having executive dysfunction is actually quite common and does not require a diagnosis of ADHD, learning disability, or pervasive developmental delay.
Kids and teens can find executive function training highly effective for learning to manage complex study and life-style schedules. Parents are also involved in training to support their younger children at home. Training can lead to improvement in:
– remembering and retaining information
– focusing longer on tasks
– decreasing procrastination
– task completion
– organizing schoolwork
– better time management
– practicing thinking before acting
We provide individual and group EF coaching for students in grades 1-12 and college. Sessions are 60 minutes and occur weekly or twice-weekly in a quiet location. The goal is to learn better "processes" rather than focusing on content. Two books we often reference in our coaching are: Organizational Skills Training for Children with ADHD: An Empirically Supported Treatment and Smart but Scattered: The Revolutionary "Executive Skills" Approach to Helping Kids Reach Their Potential
————
Executive Function Coaching Group Schedule

We are offering EF group coaching for students in grades 9th-12th. The group meets once per week for 60 minutes for 6 weeks.
Topics/Goals Covered: 
1. Introduction: What is Executive Function?
2. Time Management
3. Creating Systems that Work
4. Effective Studying
5. Long-term Planning
6. Skill Review & Next Steps
*Each session will begin with a homework review of the previously learned skill
Time: TBD
Dates: TBD
The fee is $900 for the full 6 weeks, paid at the start. Students cannot attend week by week. There are no make-ups or cancellations.
There is a free telephone screening with group leader to verify alignment of goals and goodness of fit.
We are only accepting 6-8 students. We will alert attendees if there are students from the same high school interested to avoid any privacy concerns. Students who attend might have ADHD, Anxiety, Learning Disabilities or No Diagnosis at all.
Please contact us today to learn more.