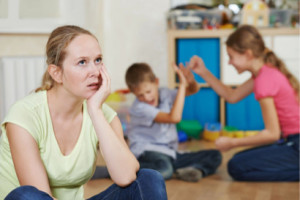 For parents with children age 8 or older or who are not appropriate for PCIT, behavioral parent management training (PMT) aims to change the behavior of parents by teaching effective methods to improve their child's behavior problems (such as aggression, hyperactivity, temper tantrums, and difficulty following directions). Treatment typically lasts several months with the goal of parents learning and properly utilizing positive reinforcements (such as praise and rewards) to increase their child's appropriate behaviors, while setting proper limits and delivering appropriate consequences (such as removing attention or giving a time out) for inappropriate behaviors.
As a parent in behavioral parent training, you will learn evidence based techniques to improve the relationship with you child, such as:
increasing effective commands
improving the quality of your praising
responding to negative behaviors in a calm and consistent manner
removing the explosive element of getting into a power struggle
choosing to ignore minor misbehaviors
delivering non-punitive consequences for behaviors that cannot be ignored
PMT can help parents to "get back on track" with a child who is not responding well to the parenting methods currently being used in the family and decrease fighting and tension to improve the overall quality of life in the home.
—————
Parent Management Training & Support Group
We are offering a Parent Management Training and Support Group for parents with children ages 5-12. The group will meet once per week for 60 minutes. Each session will include an instructional portion, as well as dedicated time to interact and share with fellow parents. The group is led by Ariel Kornblum, Psy.D, BCBA, LBA and will take place at our UWS office (107 W. 82nd Street, Suite 101).
Topics/Goals Covered:

Functions of Behavior
Major vs. Minor Infractions
Active Ignoring and Positive Opposites
Special Time
Indirect and Direct Command Scripts
Consequences
Time: 10am – 11am
Dates: TBD
The fee is $750 for one parent, or $1,125 for both parents for the full 6 weeks, paid at the start. You cannot attend week by week. There are no make-ups or cancellations.
There is a free telephone screening with Dr. Kornblum to verify alignment of goals and goodness of fit.
We are only accepting 8 parents. We will alert attendees if their children attend the same school to avoid any privacy concerns. Parents who attend may have children with ASD, ADHD, Anxiety, Learning Disabilities or No Diagnosis at all.
Please contact us today to get started.