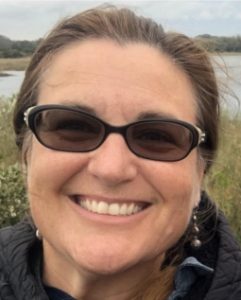 Dr. Karen Surowiec is a New York (#022086) and New Jersey State (#5822) Licensed psychologist who earned her doctorate from the APA accredited Nathan Weiss Graduate College in NJ. Training includes externships at Einstein Infant-Parent Court Project in the Bronx, and St. Barnabas Emergency Psychiatric Department in the Bronx. She also provided adult, child, and family treatment in the Nathan Weiss Psychology Clinic.
She completed her internship at Albert Einstein-Montefiore Medical Center in the Infant-Parent Court Project (IPCP) where she concentrated on Infant-Parent Psychotherapy (IPP). IPP focuses on child-parent attachment, emotional attunement, behavior modification, and family reunification. During her time at IPCP, she helped to train Child Services Staff on Child Brain Development, Emotional Attunement, and Toxic Stress.
Dr. Surowiec completed her post-doc at Mt. Sinai-Icahn Medical Center where she further solidified her specialty in child-parent relationships by working in the Child and Family Institute. During her time at the Child and Family Institute, she also worked at the Therapeutic Day School center, which focused on specialized support for children with behavioral difficulties.
Dr. Surowiec has experience providing CBT, DBT, ACT, Parent Management Training, Infant Parent Psychotherapy, Compassion-focused therapy, and relaxation techniques with adults, children, and families. She also specializes in mindfulness practices to develop coping skills, which can help improve family relationships, improve sleep, and manage anxiety symptoms. She can also provide art therapy for children and adults who are treatment resistant to talk therapy or who would like to learn how to incorporate creativity into their lives to relieve stress and anxiety.
Dr. Surowiec brings her combined experiences and talents together to provide comprehensive evidence-based therapies to Manhattan Psychology Group. Therapies include CBT, DBT, Infant-Parent Psychotherapy, Compassion-Focused therapy, Acceptance and Commitment Therapy (ACT), Parent Management Training, and Mindfulness. Dr. Surowiec works with children, adolescents, adults, and families with AHDH, ODD, anxiety, depression, specific phobias, and OCD. She can also assist with parent-child bonding, feeding difficulties, self-esteem challenges, and help improve family and individual communication skills.