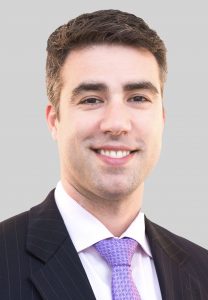 Dr. Joshua Rosenthal is a New York (#017930) & New Jersey Licensed Psychologist (#4723), specializing in clinical child and adolescent treatments. He treats children, adolescents, young adults, parents and families with depression, anxiety, OCD, Bipolar Disorder, High Functioning Autism Spectrum Disorders, phobias, social skills problems, school issues, divorce & separation, relationship problems, anger, and behavioral problems.
Dr. Rosenthal worked and trained at several prominent hospitals, including Yale New Haven Hospital and Long Island Jewish Medical Center. He is the former Outreach Coordinator and Peer Counseling Program Coordinator for The City College of New York where he trained faculty, staff, and students in stress reduction, anger management, time management, test anxiety, insomnia, and depression/suicide awareness.
Dr. Rosenthal is a certified therapist in Parent-Child Interaction Therapy (PCIT) and trained in Behavioral Parent Management Training from the Kazdin Yale Parenting Center & Child Conduct Clinic. He has given grand rounds on Asperger's Syndrome at Woodhull Medical Center and Lenox Hill Hospital. He regularly presents to parents and professionals about positive parenting, social skills training, cognitive-behavioral treatment for childhood disorders and disruptive behavior disorders. He has written on the behavioral treatment and executive function in children with epilepsy and ADHD.
Dr. Rosenthal received his BA in Psychology from University of Delaware and his doctorate in Clinical Psychology from Long Island University – CW Post campus. He is a member of numerous professional organizations, including the New Jersey Psychological Association, New York State Psychological Association and Society of Clinical Child & Adolescent Psychology.
With formal training in several theoretical orientations (i.e., cognitive-behavioral therapy, PCIT, psychodynamic psychotherapy, and systems family therapy), Dr. Rosenthal is able to integrate different treatment approaches for the benefit of each patient. He utilizes evidenced-based treatments and helps patients by teaching new skills, building distress tolerance, enhancing awareness and communication, facilitating personal insight, and challenging maladaptive relationship and thinking patterns. Dr. Rosenthal employs an active therapeutic stance to facilitate long-lasting, positive change.
In addition to treating children, adolescents, young adults and parents, Dr. Rosenthal supervises the child and adolescent treatment staff of Manhattan Psychology Group. He also serves as the resident psychologist for Pediatrics of NY and manages a professional staff of more than 40 psychologists, social workers, nurses, behavioral counselors and special education teachers as the director of Big Apple Day Program, a social skills summer treatment camp in Manhattan. Dr. Rosenthal is the creator of the Electronic Daily Report Card (eDRC), a school-based online behavior chart system. Finally, he serves as an Adjunct Clinical Supervisor for doctoral students in the CBT Child Program at Ferkauf Graduate School, Yeshiva University, and is a Voluntary Faculty Clinical Instructor in the Department of Psychiatry at the Icahn School of Medicine at Mount Sinai.