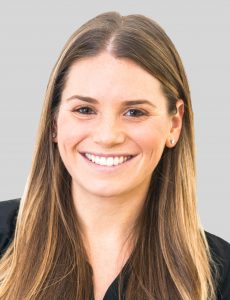 Dr. Ariel Kornblum is a New York State Licensed Psychologist (#021301) and Licensed Behavior Analyst (#001532). She received her undergraduate degree in Psychology from The George Washington University, and completed her graduate degree at St. John's University. Dr. Kornblum is the Clinical Director of Behavioral and Educational Services at MPG, as well as a child/adolescent psychologist and a former Assistant Director at Big Apple Day Program.
In her role as Director of ABA services, Dr. Kornblum oversees a staff of Board Certified Behavior Analysts who provide therapeutic support in schools, homes and communities throughout the NYC metro area. She additionally coordinates care with special education attorneys, families and school staff in order to maximize treatment integrity and outcomes.
Dr. Kornblum provides cognitive behavioral therapy (CBT), behavioral parent management training (PMT), school/teacher consultations, executive function coaching, as well as applied behavior analysis (ABA). Areas of expertise include behavior management, school refusal, social skills challenges, as well as treatment of anxiety and depression. Dr. Kornblum additionally works closely with families to navigate behavioral challenges associated with ADHD and Autism Spectrum Disorder (ASD).
Dr. Kornblum approaches treatment from a collaborative perspective, and works closely with parents and caregivers, school teams, as well as outside providers to ensure consistency and integrity. She also provides in the moment parent coaching, and home based treatment to further support treatment goals. Dr. Kornblum employs evidence based treatments to facilitate long term positive change.
Dr. Kornblum regularly presents to parents and professionals on a variety of topics, including treatment of anxiety, behavior management, and evidence based treatments.