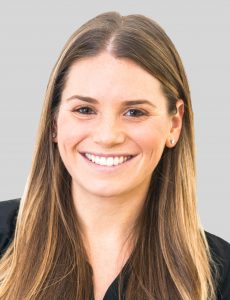 Dr. Ariel Kornblum is a New York State Licensed Psychologist (#021301), and Board Certified Behavior Analyst (#1-16-23753). She received her undergraduate degree in Psychology from The George Washington University, and completed her graduate degree at St. John's University.
Dr. Kornblum specializes in the development and implementation of home based behavior plans. She works with families to identify the function of various problem behaviors, as well as develop, train and continually monitor plans that meet each family's unique needs. Dr. Kornblum has additional experience working with families to create and follow through with home based rules and routines. Once a plan is developed, Dr. Kornblum provides in the moment parent coaching and support in plan implementation.
Dr. Kornblum also implements executive function coaching. Specifically, she works with students who exhibit difficulties related to organizational and planning deficits. In conjunction with the school and family, this targeted intervention addresses the following areas: organization of school related materials and assignments, time management, as well as planning. All skills are broken down into manageable pieces, explicitly explained, and reinforced in session and at home using positive reinforcement techniques.
Dr. Kornblum is trained in a variety of techniques based on the principles of behavior analysis including: Discrete Trial Instruction (DTI), Natural Environment Teaching (NET), Functional Communication Training (FCT), Pivotal Response Training (PRT), Early Start Denver Model (ESDM), and Picture Exchange communication (PECS).
She completed her postdoctoral year at Block Institute in Brooklyn, NY, which serves individuals with disabilities of all ages. During her time at Block, Dr. Kornblum helped to build an ABA educational program, trained staff in behavioral management techniques, and oversaw the implementation of individual behavior plans school wide. She was the head of the crisis intervention team at Block Institute, and has experience managing a wide range of challenging behavior.  She also has experience in leading school based social skills groups in both special education, and general education settings. Dr. Kornblum has successfully collaborated with parents, teachers, and related service providers to best serve her clients.
Dr. Kornblum's knowledge of child development and the cognitive processes underlying learning, in addition to extensive training in applied behavior analysis help her to bring a unique perspective to treatment with both special needs and typically developing children.  She specializes in home and school based behavioral treatment of a variety of diagnoses, developmental delays, and behavioral challenges. All treatment is individually tailored to the specific needs of her clients, with a focus on high quality, evidence based intervention.