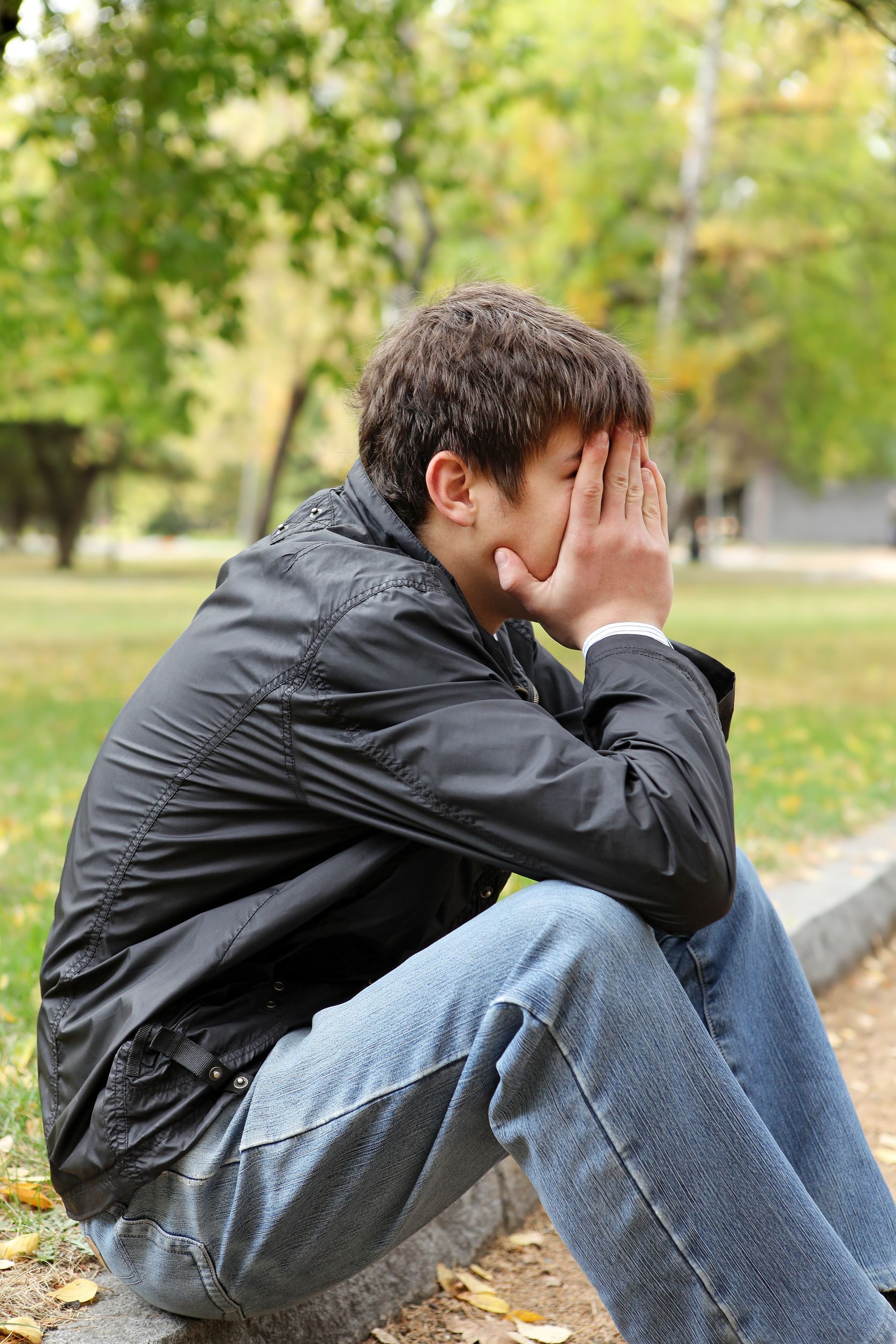 Anxiety is an emotion that everyone experiences. Most people worry or experience anxiety related to stressful circumstances. As children develop, they may become fearful of specific situations or objects. Many children either learn to cope with developmentally appropriate fears or they outgrow them over time.
Some common fears/worries children have by age:
2-4 years – anxiety about going on the potty, water (the bath/pools), dark, loud noises, "bad" people, strangers, costumed characters, being separated from parent, getting lost
5-7 years old – fear of the dark, monsters/ghosts, "bad" people, parent not returning, getting lost, bugs/animals/insects, doctors/dentists, thunder/lightning
8-11 years old – "bad" people/ghosts/supernatural, dying/sickness (themselves/loved ones/pets), social situations (peers liking them), taking tests
12 and beyond – social situations/what others think of them, appearance, school/athletic performance, things going on in the world (natural disasters/war/terrorism/crime)
An anxiety disorder differs from normal, developmentally appropriate fears in that it is more intense or lingers beyond what it is expected. Anxiety disorders interfere with functioning on a regular basis, leading to disruptions at home, in school or with friends. Children may do whatever they can to avoid situations that make them anxious. They may experience physical symptoms (e.g, headaches, stomach aches), seek excessive reassurance, engage in safety behaviors or rituals, or have frequent temper tantrums or explosive outbursts.
Anxiety disorders commonly seen during childhood:
Generalized anxiety disorder – excessive worry related to school, performance, health, family members, global events or the future
Separation anxiety disorder – fear of being away from caregivers or home
Panic disorder – episodes of intense physical symptoms (e.g., rapid heartbeat, difficulty breathing) that occur out of nowhere
Social anxiety disorder – fear of embarrassment in social or performance situations
Specific phobias – fear and avoidance of specific situations or objects
Obsessive-compulsive disorder– intrusive thoughts that cause significant anxiety followed by ritualistic behavior
Selective mutism – fear and avoidance of speaking in particular places or to particular people
Anxiety is the most common reason parents seek treatment for their children. Without treatment, anxiety often persists and worsens over time. Common treatments for anxiety include Cognitive Behavioral Therapy, medication or a combination of the two. If you suspect your child has an anxiety disorder, it is important to have an evaluation done to determine the diagnosis and appropriate course of treatment.
Resources:
https://www.adaa.org/living-with-anxiety/children/childhood-anxiety-disorders
Written by Margaret Areizaga, PsyD