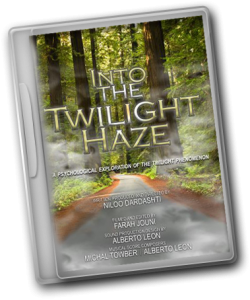 I was asked to comment on this issue by International Business Times online because Twilight fan fiction has become such a huge phenomenon in and of itself.
My comments are below and the full article can be read at http://www.ibtimes.com/twilight-inspired-erotica-be-published-fan-fiction-based-series-becomes-genre-865476

"Twilight appealed to so many people on such a deep primal level. I think it tapped into a universal longing for unconditional acceptance and connection – not only from and with another person but within their own selves."
The Twilight phenomenon extended beyond cultures and across generations, which points to something that must be experienced on a collective unconscious level – meaning that on some level this story triggers something deep within the human psyche. The fan fiction is, on the surface, an effort to hold on to a character or characters that were so beloved by many fans; I think on a deeper level, it is an expression of the triggered yearnings that underlie some of the mass interest in Twilight.
The documentary I produced, Into the Twilight Haze (www.TwilightDocumentary.com), delves into the issues above and takes a closer look at cross generational female fascination with Twilight. Through a series of interviews with women and experts in the field of sex therapy and consciousness, and using Twilight as a vehicle for exploration, we address some of the classic questions that come up surrounding male-female dynamics: What do women want? What do men want? What makes relationships work? How can we keep passion alive in a relationship? What makes relationships fall apart? How can we feel more connected to our partners? How can we feel more whole as individuals? These are just some of the many questions that are answered in our insightful and compelling documentary about Twilight and relationships.
Written by Niloo Dardashti, PsyD, HHP