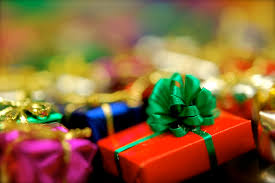 The holiday season brings a mixed bag of emotions for everyone. Once the Halloween candy enters the stores we have no choice but to embrace it and keep moving forward.  Quickly there are busier schedules, increased financial obligations, more celebrations, sometimes travel and gatherings with family. Commonly, adults experience stress this time of year. Children too. Stress can be positive and negative specifically in regards to the holidays.
Holidays can bring on happiness as well as sadness. Family gatherings can be exciting. Divorce or the absence of a significant person can bring anger, sadness and impact holidays. Parents can support, acknowledge, validate and discuss the changes or losses.
There are ways to help kids succeed during the holidays. Some recommendations are:
Be predictable. Discuss the plans with the kids
Keep to a schedule but avoid over doing it
Have some down time at home to relax
Manage expectations for gifts & for family gatherings
Keep setting limits
Maintain their sleep schedules
Ensure they eat well
Communicate with them & have a check-in
Below are a few signs that your child might be experiencing stress:
Increase in crying, irritability or nervousness
Regression – start of tantrums or accidents out of bathroom
Change in their appetite
Physical complaints
Isolation
Children pay attention to their parents even when parents do not realize. An important task parents have is to utilize appropriate and healthy stress management skills for the child to observe. Healthy coping skills are also useful to the parent! Parents, I encourage you to care for yourselves during the holiday season. Be good to yourself, eat well and do things that make you experience joy, too. Keep connected with your support system and find time to relax.