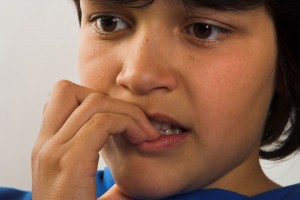 Habit reversal training (HRT) is an evidence-based multicomponent behavioral treatment developed to address a wide variety of repetitive behavior disorders/habit disorders. It is one of the most effective non-pharmacological treatments. It involves increasing awareness of these repetitive behaviors and learning to use socially appropriate behavior instead.
What are repetitive behavior disorders?
Tics
Tourette's Syndrome
Trichotilimania
Nail biting
Thumb sucking
Skin picking
Etc.
Who does Habit Reversal Training work for?
Children
Adolescents
Adults
3 components of Habit Reversal Training:
Awareness training

Increase awareness of the repetitive behavior urges and performance
Helps person focus on instances that the behavior is likely to occur
Helps the person gain better self-control

Competing response training

Develop a competing response that replaces the old unwanted behavior
Engage in competing behavior when feel tic urge
Must be inconspicuous and easy to implement
Examples – squeezing a squishy ball or playing with play doh

Social Support

Involving family members, teachers, friends
Provide positive reinforcement and feedback every time the person uses or practices a competing response
Other important components to the treatment are relaxation training in order to manage stress and decrease the behaviors, and generalization training to encourage practicing their new skill in different contexts.
At Manhattan Psychology Group, we treat many children and adolescents with repetitive behavior disorders with Habit Reversal Training (HRT). If you are concerned about your child's habit, please call to schedule a consultation.