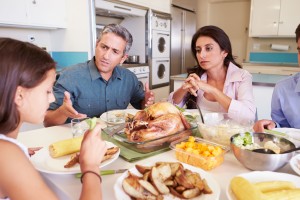 The first thing parents can do – to help their children and adolescents better manage negative behaviors – is to change their own behaviors. Here are my top 10 suggestions for parents to consider integrating into their family:
Ask questions.

When your child does something that upsets you, instead of reacting to your emotion in the moment, ask your child what s/he was thinking and feeling about the situation and why s/he thinks s/he made the decision to do what s/he did. Act concerned and puzzled rather than angry and accusatory.



Know yourself and your strengths and weaknesses

.

If you feel guilty setting limits and being firm, seek out psychotherapy to figure out why. If your partner is more assertive and comfortable setting limits, ask them for help. Also notice your tone when setting limits. If your tone is sarcastic or doesn't match your message, the child is likely to feel confused and frustrated.



Learn about behavior management and reinforcement techniques

. Most of your child's negative behaviors can be improved with simple strategies using consistent rewards and consequences.



Pay attention to attention

. For children, the attention they receive from their parents can be addictive. Notice how you give or withhold attention. Notice all the positive and negative ways your child seeks your attention. Try to catch him or her being good rather than just noticing when they are bad.



Don't hit.

First, it will only suppress, not eliminate, your child's negative behavior. Second, you will appear out-of-control, which will only make your child feel more unsafe. And finally, hitting your child teaches them that it's ok to hit when one gets angry.



Call 911 if necessary

. Many parents feel like hostages when their child becomes unsafe because they don't know what to do, don't think that anything will help, and/or feel too ashamed to ask for help. If your child is threatening or physically aggressive and not responding to limits, call the police.



Be consistent

. The worst thing you can do is to not follow through on your word. If you offer a consequence or reward for a certain behavior, make sure to follow through.



Consider your role in an unfortunate circumstance

. Be open to looking at and acknowledging what your role may have been in situations with your children. This will set an example for them and help them to be less defensive, hopefully enough to be able to consider their roles as well.



Don't be their friend or therapist

. Children need parents who will keep them safe, help them mature, and teach them new skills. Pay attention to boundaries. If your child asks to be alone, give them their space.



Get help from professionals

If your attempts aren't effective, get help. Reading books and talking to friends are not a substitute for the professional guidance and support of a skilled child/adolescent/family therapist.