Trigger warning: self harm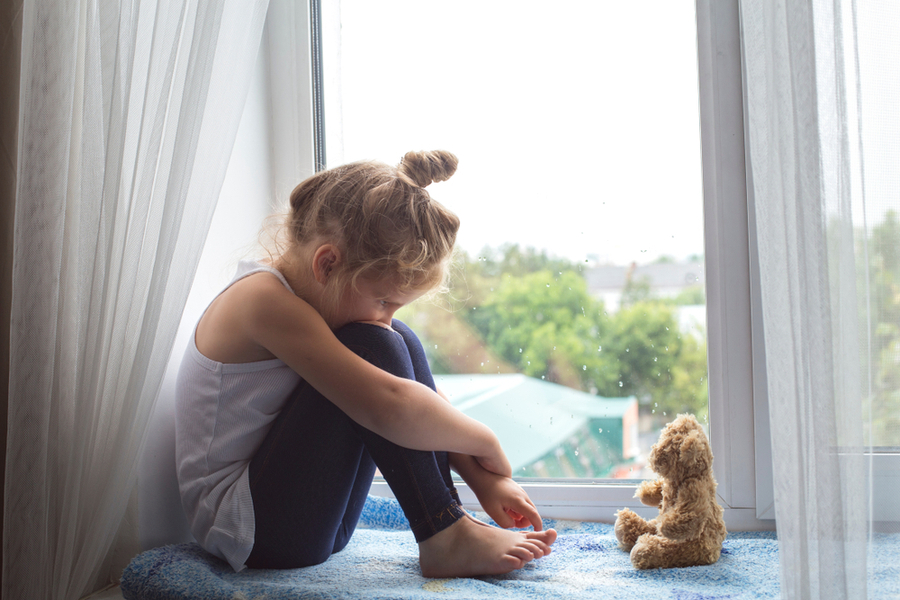 Raising awareness and understanding regarding self harm is important. A study in 2020 found that Self Injurious Behavior (often referred to as SIB) is common with individuals diagnosed with Autism, with an estimated prevalence rate of 42% cited in this article.
According to experts, these behaviors can often promote feelings of control and help relieve tension, allowing individuals to express their emotions and escape from an uncomfortable feeling. While this may be the case for individuals with clinical depression, drawing explanations for self injury among autistic populations can be more difficult, as many who engage in this behavior are unable to explain the feelings associated with it.
Autism refers to a broad range of conditions characterized by challenges with social skills, repetitive behaviors, speech and non-verbal communication. Some common presentations of self injury that autistic individuals may engage in include: hitting themselves with their hands, pulling their own hair, or scratching their own skin. In severe cases, these can occur daily or multiple times throughout every day, which negatively impacts both the child and their family's quality of life.
Often, a BCBA will work with students and their families on developing a behavior intervention plan to help reduce the presentation of the self injurious behavior. The BCBA's main objective, at the start, is to identify why the self injury may be occurring. The 'why' behind any behavioral issue is referred to as the function, and identifying the function is critical to understanding how to help autistic children get their needs met without engaging in dangerous behavior.
What's The Function? Self injurious behavior is known to occur for one or more of four possible functions:
Sensory:
Some children with autism may engage in self-injurious behavior to access sensory stimulation. A study conducted in 2018 estimated that approximately 80% to 100% of individuals with autism have sensory processing difficulties. SIB may serve as a self-regulating system of balancing excessive or insufficient extrinsic stimulation (Berkson, 1983).

Example: Scratching self in an effort to self-soothe. Potential replacement behavior may include teaching the student to ask for deep pressure or other physically stimulating items.
Escape
It is possible for self-injurious behavior to occur in order to escape from something aversive. It is a completely normal characteristic for humans to want to run away when they are in danger, or when extremely distressed or uncomfortable. Some autistic children may engage in self-injury to escape from certain events that they have a certain learning history with.
Example: Pinches self whenever the teacher says, "It's time for math class!" Potential replacement behavior may include teaching the student to request a break, or teaching the student to ask for help.
Attention
Self-injurious behavior can also occur in order to obtain attention from others. These behaviors may evoke a reaction from other people whenever the child desires a social interaction from another person. It can be described as an attempt for a child to gain attention, whether positive or negative.

Example: Banging head on wall to get Dad to run over and say, "What's wrong?!!" Potential replacement behavior may include teaching the student to request attention or teaching the student to request a hug.
Tangible
These instances of self-injurious behavior provide access to highly preferred items or activities. Behavior that holds a tangible-access function occurs during times when the child may desire a specific item or activity. This behavior may be reinforced by gaining or earning back something of high value to the child like a game, food item, or a toy.

Example: Pulling own hair, which frightens grandma, to gain access to iPad. Potential replacement behavior may include teaching the student to request the item they would like to access.
Treatment Planning
After identifying the function, the BCBA is then able to develop a method of treatment that directly addresses the self-injurious behavior. Depending on the function and severity of the self-injurious behavior, the BCBA will design a treatment plan that addresses the behavior directly, but also to teach an appropriate replacement behavior. Stay tuned for a future blog post where we will discuss more specifics on the treatment of self-injurious behavior using evidence based practices while adhering to the dimensions of applied behavior analysis (ABA).