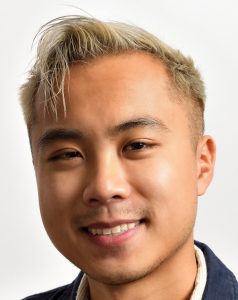 Andrew Ng is a Board Certified Behavior Analyst (1-19-37230) from Brooklyn, New York. He received his undergraduate degree in psychology from Queens College CUNY. His interests in child development, and disorders of childhood and adolescence led him to further his studies to obtain a master's degree in Applied Behavior Analysis also from Queens College CUNY. 
Andrew first found his passion for working with children with autism during his undergraduate years. His first experience in ABA was when he worked at a weekend program at Queens College, working on building and fostering the relationship between siblings with one or both having autism. Following 
that experience, Andrew worked as a behavior technician in which he provided ABA therapy for children with autism in their homes. Wanting to advance his career further, Andrew went on to obtain his board certification and became a Board Certified Behavior Analyst in May 2019. He currently works as a case supervisor and direct care provider. His career as a behavior analyst inspires him to influence others to want to work in the field and spread knowledge of ABA to the rest of the world. 
Outside of his work as a practitioner, Andrew is also passionate about academia. He has been teaching undergraduate behavior analysis and autism courses at his home college of Queens College CUNY. In his free time, he loves spending time with his Siberian Husky named Mako, cooking and learning new dishes, and taking care of his many houseplants.