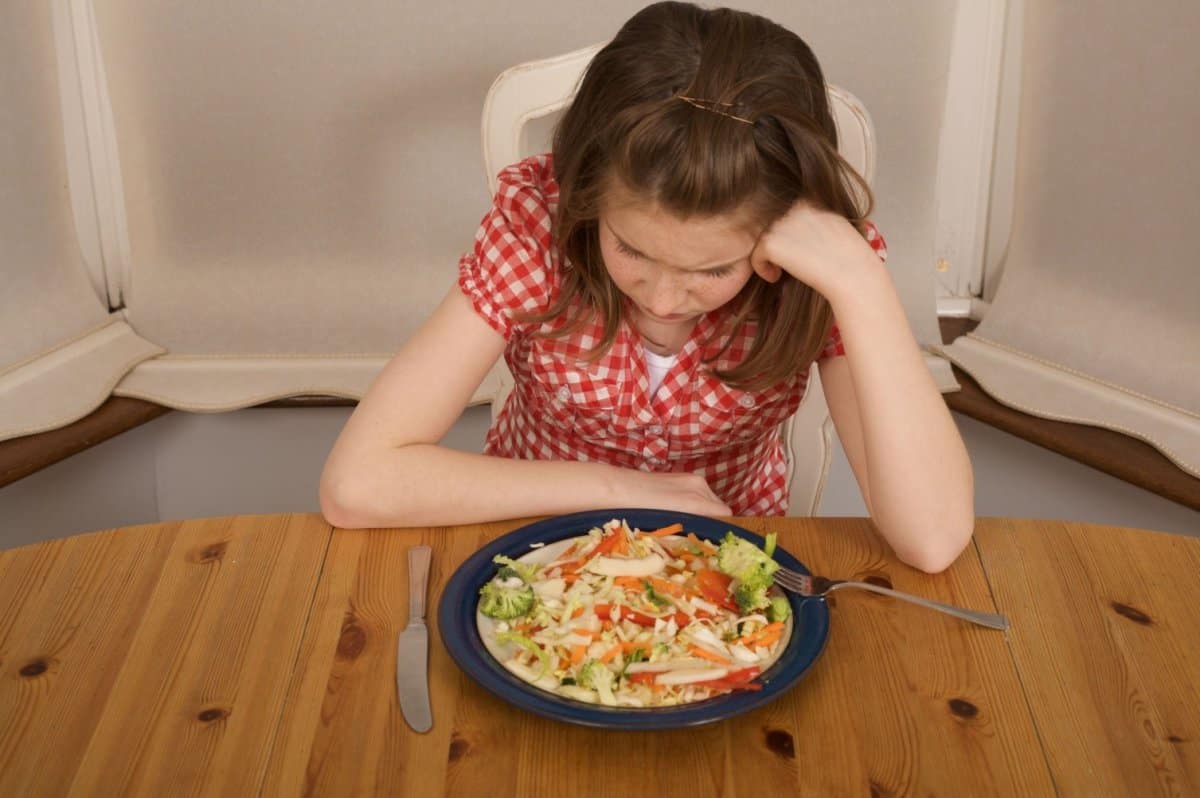 Over the course of 7 weeks, parents of children ages 4-12 will meet virtually in a group of no more than 6 families once per week for 60 minutes, learning step-wise behavioral parent management skills to reduce food selectivity (e.g., picky eaters, selective eaters, faddy eaters). The strategies taught during these sessions can help parents of children along the entire continuum of food selectivity, from passively-avoidant picky eaters to children who are extremely disruptive during mealtime. Parents will be taught how children learn food preferences in order to help their child learn to eat new foods. Additionally, parents will learn behavioral tools and strategies to improve the mealtime experience. Individual consultation is also available as needed.
Parent Self-Survey to Assess Goodness of Fit for This Group:
Does your child eat a very limited variety of food, have low food enjoyment, eat very slowly, refuse to eat completely and/or exhibit disruptive behavior during mealtimes?
Have you already consulted with medical professionals to rule out allergies or other medical conditions to explain your child's eating difficulties?
Is your child medically stable in terms of weight, heart rate and blood pressure?
Can your child eat solid foods without the exclusive need for oral nutritional supplements (e.g., PediaSure or Boost) or enteral/tube feeding?
(If you answered yes to all 4 of these questions, you could benefit from this parent training group!)
Dates & Schedule
Every Thursday from 10-11 AM or 4:30-5:30 PM, from July 16th to August 27th

Parents can choose the time that works best for them and will be accepted on a first come, first serve basis

It is not mandatory to attend all 7 weeks, but it is highly recommended.

Makeup sessions are not available
Parent Intakes
Intakes are required to determine goodness of fit
Please choose a few times when applying:

June 29, 30, and July 1 from 10 AM – 4 PM
July 6 from 9 AM-5 PM
July 7-9 from 4-6 PM
Weekly Agenda & Learning Topics
Week 1 – Thursday July 16th: Introduction: What is Selective Eating?
Week 2 – Thursday July 23rd: Preferences: How Children Learn to Like Food/Mealtime and Our Role
Week 3 – Thursday July 30th: What it takes: Plan and Perseverance!
Week 4 – Thursday August 6th: Problem Solving #1: Be the Model
Week 5 – Thursday August 13th: Problem Solving #2: Family Meals
Week 6 – Thursday August 20th: Problem Solving #3: Choose your choice!
Week 7 – Thursday August 27th: Tools for Moving Forward & Closing Thoughts
Learning Objectives: By the end of the group, parents/caregivers will:
Understand the definition, characteristics, and commonality of selective eating and potential contributing factors
Be able to 1) identify minor mealtime battles and strategies to mitigate behavior 2) understand the importance of repeated exposure when eating new foods
Be able to: Identify factors that could influence choice of an intervention and gain an understanding of: why and how interventions work; and the power of reinforcement and ignoring
Have three step-by-step procedures, modifications, and strategies to try at home – parent(s)/caregivers will be supported in selecting the one that might work

Group Leader: Justine Caputi, MSEd, BCBA 
Cost:
$150 per week per family (60 min parent session)

The (non-refundable) intake fee is $100 for 45 minutes with parents only to determine goodness of fit for the group

If accepted, full payment of $1050 is required before starting group. We accept Zelle, Venmo, PayPal or Direct Deposit.

Only after group ends, we can provide a receipt for insurance reimbursement with a diagnosis and the following CPT telehealth codes: Intake 90791-95 and Group Parent Training 90849-95. Any missed sessions will be documented as such on the receipt. Justine will be the provider listed on the receipt. Her BCBA certificate is 1-16-24430 and our Tax EIN/ID is 45-2492120. If your child has an ASD diagnosis, we can use ASD CPT codes and help with any needed prior authorizations. Please check with your insurance company prior to the start of group regarding reimbursement.
Limited to the first 6 accepted families per time slot.
Additional Inclusion and Exclusion Criteria:
Child must be between the ages of 4-12 years old.

There is no educational or diagnostic restrictions for the target child of the parents who attend group.

Child should understand given contingencies (e.g., "first we are going to do _____, then we are going to do _____")

Child has difficulty with tolerating specific foods which has limited their food repertoire (e.g., picky eaters, selective eaters)

Child has at least 1-2 strong food preferences

Child does not have nutritional deficiency or dependence on enteral or tube feeding or solely consumes oral nutritional supplements (e.g., PediaSure or Boost)

Parent(s)/caregivers are seeking support/tools to manage food selectivity 

Parent(s)/caregivers and has mild to moderate threshold for refusal behaviors (e.g., pushing food/plate away, yelling, spitting out food, ignoring)