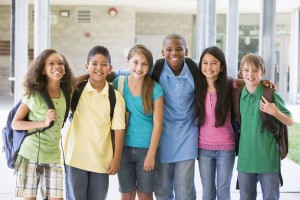 The electronic daily report card (e-DRC) is a daily behavior chart for students of all ages who are having trouble in school; their issues could be behavioral, social, or academic.
Academic issues may include: being unable to complete work neatly and accurately, trouble having materials ready, and trouble managing homework.
Social issues could include: difficulty working in groups, trouble initiating play during recess, trouble using a friendly tone of voice, and issues maintaining boundaries.
Behavioral problems may include: difficulty remaining seated or keeping hands to self, failing to raise a hand to participate, trouble asking for help, and difficulty focusing on their own work.
The e-DRC may be used as part of a treatment plan for children dealing with: executive dysfunction, ADD/ADHD, Autism Spectrum Disorder, anxiety, and Nonverbal Learning Disability to name a few. The eDRC is created for a child when school trouble is identified, at that point the therapist or psychologist sets behavior goals in collaboration with the child's parents and teachers. Teachers participate every day by scoring the child on how well they met the goals for the day, parents participate by reviewing the goals with their child before and after school and giving home rewards for any goals their child met that day. This behavioral chart is completely online and accessible from anywhere you are able to access the Internet.
You can find out more about the eDRC at www.e-drc.com.