How MPG Strives to Continue Learning About Neurodiversity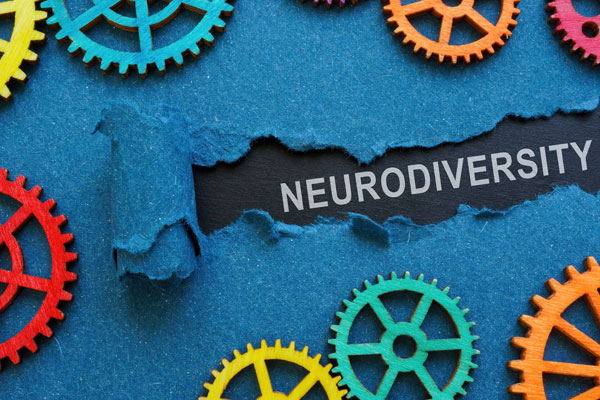 What is the objective of Applied Behavior Analysis (ABA) when treating neurodiverse individuals? At Manhattan Psychology Group (MPG), providers in the field of psychology, behavior analysis, and education share a vision that the purpose of therapy is to equip our learners with the tools they need to navigate life's challenges and to achieve personal growth. Treatment should be individualized and designed to incorporate the specific desires of the individual receiving therapy, making space for each individual to gain access to joys of life that may be unique to them. We should celebrate everyone's differences, and create a therapeutic environment where individuals and their families feel safe and supported.
Advocating for broader acceptance of neurodiversity within the field of applied behavior analysis (ABA) is crucial for promoting inclusive and effective practices. At MPG, our core mission is to change the trajectory for individuals and their families who experience psychological, developmental, and educational challenges. Working directly with our clients is one step towards achieving this, but we also know that there are more pieces that affect the success of our neurodiverse clients. Here are five ways that Manhattan Psychology Group advocates for neurodiversity acceptance specifically within the field of ABA:
1. Education and Awareness:
In order to bring awareness to topics such as ethics in ABA, approaches to parenting, assent and consent, and neurodiversity, MPG provides many free workshops, seminars, and webinars to educate the public.
Individualized parent sessions, sibling support groups, and social skills groups for our neurodiverse individuals are also available. In order to make meaningful change, treating our clients directly is one component, but we know that outcomes are best when caretakers, siblings, and the community are involved in learning more about their neurodiverse loved ones.
By organizing events that bring awareness and educate the public, and the families that we serve, we are providing a safer and more accepting environment for all individuals.
MPG supervisors and professionals are also partaking in continuing education training, and are expected to adopt ethical practices derived from the most current literature such as, Today's ABA (Hanley, 2020).
Providers from MPG reach out and collaborate with other professionals that also impact the lives of their clients by collaborating with school personnel to develop programs that promote understanding and acceptance of the whole client, across settings.
2. Networking and Collaboration:
In order to promote neurodiversity and disseminate current research, MPG is constantly establishing new connections with experts and researchers across various professional associations, companies, and universities.
3. Policy:
MPG collaborates with committees and advocates for the right to services. In 2023, psychologists at MPG were petitioning for NY Psychologists to provide telehealth services across 35 other states, where psychological services may be more sparse.
Behavior analysts also got involved to declare and sign a petition that ABA is not only for treating those with autism and that a Licensed Behavior Analyst in NY state should be able to work with individuals across various diagnoses, who need behavioral support. Advocating for our neurodiverse population access to psychological and behavioral services is critical in impacting the lives of others.
In order to truly be an advocate for acceptance of neurodiversity, it requires one to be active by engaging in actions such as writing letters, making phone calls, or scheduling meetings with policymakers and lawmakers to raise awareness about the importance of supporting neurodiversity, ABA, and ethical considerations. Provide evidence-based research and personal stories to strengthen your advocacy.
4. Media and Online Presence:
Utilize social media platforms, blogs, and websites to share information, resources, and success stories related to neurodiversity, ABA, and ethics. We must foster positive discussions and engage with a wider audience.
At MPG, professionals are collaborating with our social media specialist to effectively disseminate key information, whether it be research, webinar, or new offerings within the clinic.
5. Training and Professional Development:
Offer training sessions or workshops for educators, healthcare professionals, and other relevant stakeholders on neurodiversity, ABA, and ethical considerations. Provide them with practical tools and strategies to support neurodiverse individuals effectively and ethically.
Once a new ABA provider is onboarded, each individual completes a series of training sessions with topics such as assent, ethics, assessment skills, and analysis of individualized program planning. These trainings are designed to ensure that all providers prioritize socially significant change, and create evidence-based interventions.
What more can we do as a company? We can all continue with advocating for all individuals and for creating a safe space for our neurodiverse population by encouraging organizations and institutions to adopt ethical guidelines and codes of conduct related to ABA and neurodiversity. We would love to hear from you about topics for ongoing professional development opportunities to keep practitioners up to date with the latest research and best practices. We welcome you as potential guest speakers to be involved in sharing valuable information. We plan to expand our multidisciplinary team of psychologists, educators, and behavior analysts with individuals who are ready to advocate for the acceptance of all individuals, and to provide quality services. Advocating for broader acceptance of neurodiversity, ABA, and ethics is an ongoing process. Persistence, collaboration, and compassionate communication are key to effecting meaningful change in society.