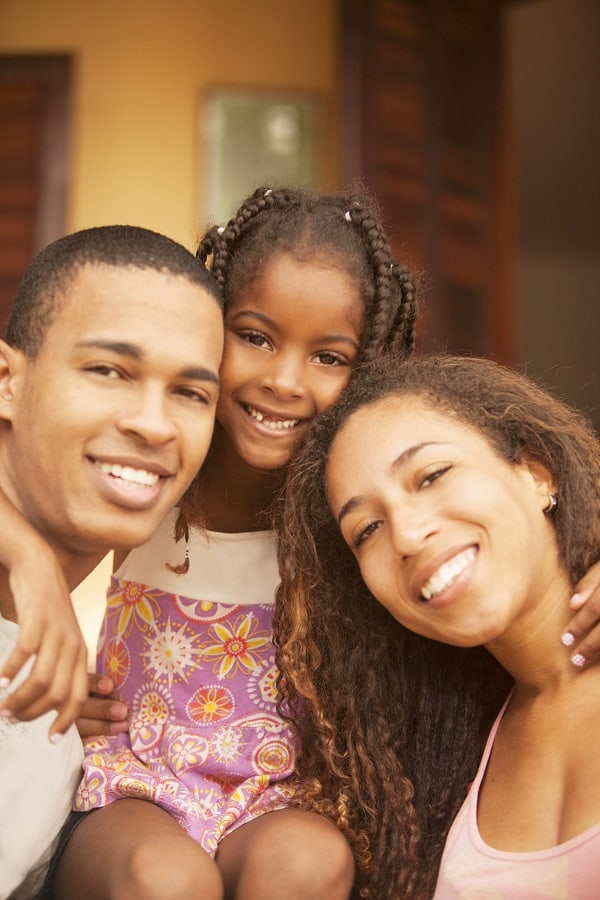 At Manhattan Psychology Group, we love working with kids.  And we think we're pretty good at it!  But to do right by them and be effective in a treatment program, we usually find we need to work with their parents as our partners.  Parents are essential for maintaining the consistency and continuity that is necessary for applied behavior analysis to be successful.  But it only works if parents are committed, engaged, informed, and trained.  Parent training and participation is thus a key priority of an applied behavior analysis services program at Manhattan Psychology Group.  Keep reading to see why.
With ABA, Consistency is Key
In the Applied Behavioral Analysis practice at Manhattan Psychology Group, our Board-Certified therapists specialize in working directly with children of all ages and difficulties.  And we do so in their full range of natural settings—home, school, camp, and the ice cream shops and subway stops in between.  This clinical work is the core of what we were all trained to do, and it is the active heart of our therapeutic approach.
Applied behavioral analysis isn't, though, about changing behavior when a clinician is present.  The goal of therapy is functional:  to create adaptive behaviors that generalize across all settings, so the child is truly set up for success.  This is the main reason why our clinical work takes place in the normal places of a child's life, rather than in a removed room in some therapists stuffy office.  Another way of saying this is that applied behavior analysis, as a program, requires consistency: children need to learn that the same behavioral rules apply whether they are at home or at school, and practicing behavior across settings helps form habits, making generalization more likely.
Being consistent, however, is hard.  A child with a broad suite of services will often have overlapping needs involving multiple types of clinicians, including Speech Language pathologists and occupational therapists that don't specialize in applied behavior analysis and have different day to day focuses.  (It is for this reason that, at Manhattan Psychology Group, our ABA therapists organize and lead teams of clinicians that work together and meet regularly—so that all clinicians are on the same page and can support and reinforce each others' goals and work.)  Moreover, the portion of a week for which an Applied Behavior Analyst is present invariably comprises just a fraction of an overall week.  20 hours per week of Applied Behavior Analyst services is, in relative terms, a fairly intense course of therapy.  But a 7-day week with 24 hours per day has 168 hours; even allowing 8 hours per day of sleeping, a "waking" week has 112 hours.  20 hours of Applied Behavior Analyst Services comprises less than 20% of the overall waking hours in a week.
Consistency means parents
The bottom line of all of this is that applied behavioral analysis requires consistency across settings, people, and times of day to be truly effective.  And when it comes to consistency and follow-through, the most important actors are parents.  Parents are the people most frequently present with their children.  Parents are the one the child is most attached to, and to whom the child's previous behaviors are thus far adapted to.  Simply put, parent commitment and ability to follow through can make or break the consistency that an Applied Behavior Analysis program requires for the generalization that is the measure of a program's success.
Not sure why it works?  Let's first consider Benjamin.  Ben is a 5-year-old child with autism spectrum disorder. He won't sleep independently and when things don't go his way, instead of verbalizing his frustration he throws non-preferred items out of the bathroom window. Ben's parents are exhausted.  Ben quickly learns that a different set of rules apply with his parents than with his ABA therapists.  Ben's skills don't generalize.  Ben also begins to backslide in therapy—he takes his ABA therapist less seriously, and if his ABA therapist and his parent are around at the same time, he might regress with programming he had been progressing in knowing that he can get a better response out of his parent.
Now let's consider Oliver. Oliver is a 4-year-old with autism spectrum disorder and ADHD. He is in therapy principally because he only wants to eat foods that are white and while he is capable of spoken language, he prefers to communicate by barking. Oliver's parents are deeply involved. They learn the strategies the ABA therapist utilizes and replicate them when his therapist is not there. When Oliver eats a green food with his therapist, he will eat the same food with his parents the next day. Oliver learns that using words is a more effective way to get a snack then barking. Oliver makes progress at a faster rate with his therapist because he knows his old tricks will not be effective.
It's not easy to be an "Oliver's mom," and daily life can make it really tempting to be a "Benjamin's dad."  After all, it is simply easier after coming home from work, when you haven't seen your child all day, to do what feels convenient, comfortable, relaxing, and good.  But the benefits for Oliver, and his parents, are substantial.  They're playing the long game, and it's going to pay off.
Parent Training at MPG
Because engaged parents are so important to successful outcomes, parent training is a key part of any comprehensive ABA program at Manhattan Psychology Group.  What parent training looks like can vary a great deal based on the needs of the child, the parents' availability and interest, and everyone's personality.  But, in general, our therapists will host at-home sessions with parents in which they teach, model, and role play, and give feedback to parents afterwards.  It's kind of like the therapist is the parents' coach.
Sessions aren't everything, of course.  To be effective partners in an ABA program, parents need to have a complete understanding of the program and its goals.  So, we include parents in our weekly team meetings and, not only that, we take seriously their feedback and listen to what they have to say.  It is common to text and/or email throughout the week, as we work as partners to meet the child's needs.