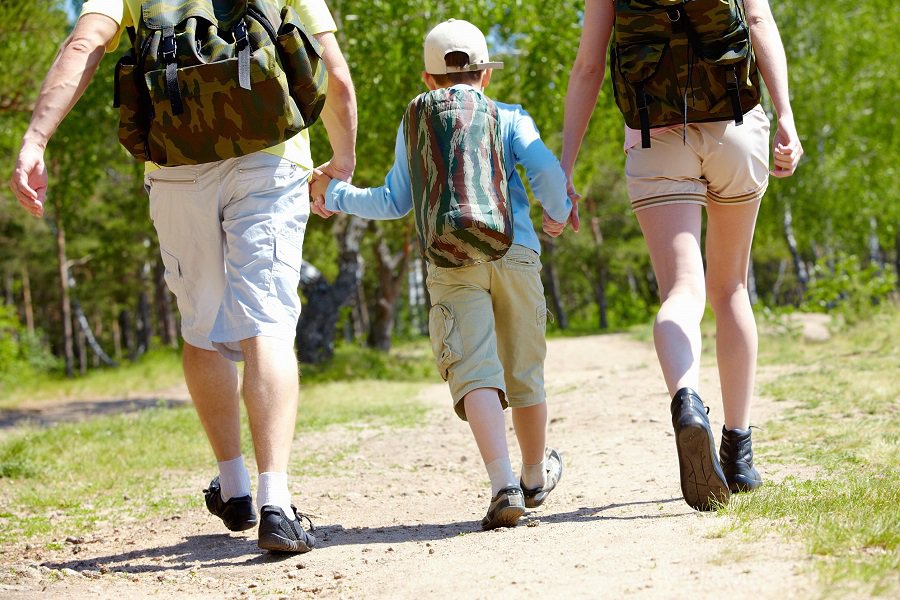 Written by Sudha Ramaswamy, PhD, BCBA-D, LBA
Vacation, for many of us, means tossing structure and consistency aside.   It means spontaneity, and trying new things. It may also mean staying with new people or in challenging settings. Instead of the comforts of home and school, your child is therefore, suddenly expected to manage a world of changes, with expectations that may be beyond the abilities of a child who may have behavioral, language, sensory, or physical needs.  Here are some tips for travelling with your child who has special needs:
Keep it simple. Consider visiting just one place rather than visiting a few different places.  Also be sure to stick to one activity per day.  Too many varied activities could potentially be problematic.  Many children with special needs, especially those with autism, have difficulty making sense of everyday movements, sounds, and actions. Routine creates order in their lives. Thus, children gradually learn what to expect and when to expect it. Routine creates a safe and secure environment in which events are predictable (even on vacation!).
Always have a Plan B. Your child with special needs may have a wonderful time participating in a planned activity, or she or he may fall apart completely and have a meltdown.  A flexible attitude is the key to having fun when taking all children on vacation, not just children with special needs. Weather, sickness, or problem behaviors can alter plans at a moment's notice, so make sure you have considered alternative activities you can do instead.
Maintain a home-like atmosphere. Many families love to vacation together. While that can be enjoyable with a child who has special needs, it can also become stressful for you if family members or friends begin to weigh in with parenting advice. An alternative may be to agree to vacation together, but not necessarily stay in the same hotel or rooms.  That way, if your child needs a break or you want to create a more familiar home-like structure, you can do so under your own terms and not feel the pressures of outside influences.
Plan at least a few activities that you know your child will enjoy.  Given that the activities are preferred will make it much more likely that problem behaviors/meltdowns will not occur.  You can even alternate preferred and less preferred activities on a schedule for your child so that having access to the more-preferred activity is contingent upon completing the less-preferred activity. Having those activities that you know your children will enjoy, will take the stress off those more difficult times of the vacation.
Bring along reinforcers. If you know your child will struggle without his or her favorite television show and you are not sure about what kind of television you will have access to, bring an iPad along for the trip. If your child needs specific toys, blanket, pillows, foods, or lovie, bring them along. Using positive reinforcement to let your child know they are doing the right thing is a great way to increase prosocial behavior and you can make use of what you know are reinforcers for your child to help push through potentially difficult moments on the vacation.
Prepare your co-travelers.If you're vacationing with friends or relatives who do not know your child well, teach them about what to expect, what they can do to make life easier for you and your child, how to engage your child, and even better-what to do if a problem arises.
Research ahead of time. When you are booking a hotel, you can inquire about the types of accommodations that can be made for your child. For example, if you would like to avoid crowds, is there a quieter time of the day that tends to occur for check in? If there are buffets during mealtimes, what type of options are available? Is there a room available in a particularly quiet part of the hotel? Are there high locks on the doors (if your child has a risk for leaving the room)? You can also research accommodations that tourist sites such as amusement parks may make. For example, at all of the Disney Parks, you can reserve "Fast-Passes" many months in advance for reduced wait times on rides.
Prepare your child with special needs.  Your child with special needs will almost certainly be better able to relax and enjoy the vacation with you if he or she is prepared.
Create a "social story" for your trip. Social Stories provide a visual preview, typically including a picture and caption of what to expect prior to a new experience. A social story is really an aid to help children with special needs prepare for what to expect as well as what to do or how they might feel in an event or unfamiliar situation.
Speak about your plans with your child, sharing and emphasizing concrete details. You should try to keep your wording as simple (not vague) as possible. For example, "when we get to the beach you'll get to build a sand castle with me" rather than "when we get to the beach we'll have so much fun together".
As mentioned above, bring reinforcers along and state clear expectations for behavior along with a reinforcement system for appropriate behavior. For example, if you are aware of what activities may be difficult for your child, you can present an "if-then" contingency: for example, "If you can sit with us at the restaurant until everyone is finished, you can watch an episode of your favorite show on your iPad".
Have a plan for each day, and review the plan in the morning prior to embarking on the day's activities.  Visual schedules are a great way to build routine and inform children about the expectations for the day.  You can prepare visual schedules right to your Apple Device by downloading schedule apps such as Pictello.
Additional sources:
https://www.autismparentingmagazine.com/social-stories-for-autistic-children/