Learn more about the group from Dr. Caroline Harvey: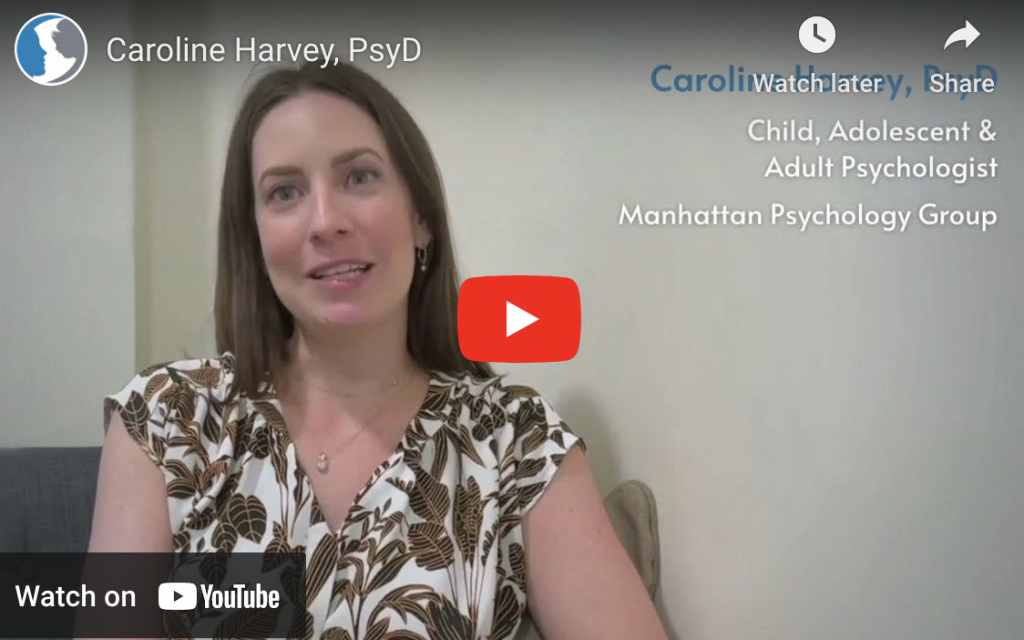 For teenagers who experience Social Anxiety that prevents them from socializing in traditional settings, our Teen Social Anxiety Groups can provide essential exposure to new social situations to support their confidence and success in interacting with peers, strangers, family, and friends.
Thanks to the small group size (maximum of 6 teens) and individual assessment prior to the group start, this group provides highly-customized experiences based on the goals and challenges of each participant. This group meets in-person.
Our Teen Social Anxiety Groups are valuable for adolescents ages 12-17 who:
Feel uncomfortable or fearful in various social settings

Worry they will embarrass themselves in front of others

Avoid social situations with peers, strangers, or other individuals

Struggle with appropriate social cues
Examples of Social Anxiety Skills taught each week:
Asking for help

Asserting opinions

Working with others in a group

Initiating or joining in a conversation

Using web camera to talk to family, friends, or teachers and classmates

Attending social gatherings in-person or virtually

Ordering food for takeout or in-person

Giving a presentation in-person or virtually

Participating in a group discussion or debate
Group goals:
Improved confidence
Greater assertiveness
Increased comfort in social settings
Heightened understanding of social cues
Mini-Series Group Schedule: Tuesdays at 6 pm, one hour sessions weekly, starting in October.
10/3: Anxiety Psychoeducation
10/10: Anxiety Psychoeducation
10/17: Anxiety Exposures
10/24: Anxiety Exposures
(skip 10/31 for Halloween)
11/7: Anxiety Exposures
11/14: Anxiety Exposures
Group leader: Caroline Harvey, PsyD
Pricing: $200 per group session ($1,200 total group fee or $1,100 Early Bird pricing), plus $200 fee for pre-group session for all patients and a one-time $400 assessment fee for patients new to MPG. To ensure an appropriate fit and provide an opportunity for the group leader to build rapport with the child, Dr. Harvey will meet with each teen one-on-one prior to the group start, in person or virtually.
Due to the pandemic, groups may be moved to virtual sessions depending on the rate of positive cases in Manhattan, state and CDC guidelines and recommendations.
Cancellation policy: There are no refunds or makeup dates for the class. Full payment is required upfront.