Behavioral Parent Training Workshop for Parents of Kids Ages 0-6 & 7-12 presented by Dr. Joshua Rosenthal on the UWS on 9/25/16. There were nearly 75 parents in attendance learning new skills and practicing role plays!
Workshop Description:
When children don't listen, how do you stay calm and not lose your temper? How do you know which strategies to use for each situation? Based on years of clinical experience and the latest research, Dr. Rosenthal teaches parents specific and concrete skills and scripts that really work. Parents will learn how to reduce conflict and prevent typical child behaviors from becoming bigger problems. Warning! This is not a boring, passive lecture. This workshop will be fun and engaging and may cause serious improvements in your parenting skills!
Videos of Dr. Rosenthal at the workshop:
Testimonials from Parents Who Attended:

"After years of therapy, including parenting coaching, this session was the most informative, efficient use of time. The biggest challenge now will be putting it into practice."
"I've read books, attended parenting seminars and worked with specialists before but this was simple, practical and easy to put into practice immediately."
"I found the workshop very helpful.  Dr. Josh was engaging and made it fun.  I liked that he provided specific examples to understand the skills being taught and that he also gave some time to practice the skills. "
"Dr. Josh has a lot of empathy for parents."
"Dr. Josh offers great coping strategies to help impact our communication with our daughter. It has has helped her behave and respond more appropriately."
"Excellent, practical approach to helping a family manage skills of a growing child."
"Very helpful! Even for parents with a not especially troubled or difficult child. Tools that are helpful to all parents."
"Dr. Josh gives concrete tools as to how we could parent better and empower us. Creating an environment where we all feel we have similar problems was very helpful. Highly recommend this workshop and looking forward to trying these tools."
"Nice overview of using positive praise and picking your battles with your children. Dr. Rosenthal teaches methods of active ignoring to get your child to listen."
"Came out feeling like I learned so much. Josh gave us the tools to handle multiple situations we face everyday."
"A very informative workshop chock-full of practical advice that every parent can use. I would highly recommend this to anyone."
"A straight forward, no-holds bar approach to parenting techniques. Simple steps any parent can implement right away to change the current environment for the better."
——–
Learning Objectives:
After attending this workshop, parents will know how to:
Recognize the function of different behaviors and respond accordingly
Recognize and respond to minor vs major misbehaviors appropriately
Enhance the parent-child relationship via specialized play skills
Create routine and behavior charts for repetitive and difficult behaviors
Give indirect and direct commands with appropriate follow-through
Give an effective time-out (ages 2-6) or loss of privilege (ages 7+)
Co-parent collaboratively and think "big picture" about the family culture
——–
About the Presenter: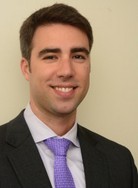 Dr. Joshua Rosenthal is a NY & NJ licensed clinical psychologist specializing in the treatment of children, adolescents and adults. He is the Director of Child and Adolescent Treatment at Manhattan Psychology Group and the founder of Big Apple Day Program, the only social skills summer treatment camp in Manhattan. Dr. Rosenthal provides CBT, PCIT, behavioral parent training and family therapy. He frequently presents and writes about Positive Parenting, ADHD, Anxiety and Autism Spectrum Disorders in children and teens.
To learn more about inviting Dr. Rosenthal to speak at your school or organization, please Contact Us.
SIGN UP FOR THE NEXT PARENTING WORKSHOP ON 5/7/17 HERE: https://www.eventbrite.com/e/parenting-workshop-getting-your-child-to-listen-without-yelling-registration-33230495306