What is Bipolar disorder?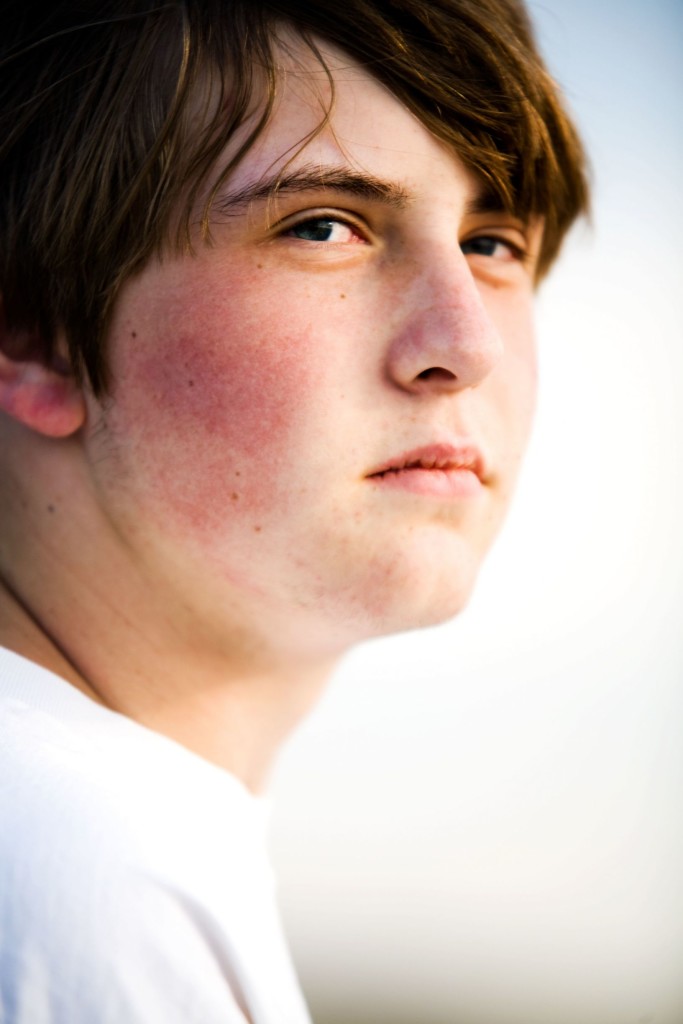 Bipolar Disorder (also known as manic depression) is a brain disorder that causes extreme and impairing changes in a child's mood, energy, thinking, and behavior. Children and adolescents with bipolar disorder have episodes of mania or hypomania (less severe mania) and may have episodes of depression usually with stable periods of wellness or regular mood. Mania is described as a period where a child's mood has changed and is elevated (overly happy), or is very irritable with increased energy at the same time.1 Children with bipolar disorder frequently show anxiety and depressive symptoms before the onset of their first manic episode.2 Symptoms may emerge gradually or suddenly during childhood, adolescence or adulthood.3
What are symptoms?
Some examples of symptoms that are commonly noticed in children with Bipolar Disorder include:1,3
Mania/ Hypomania:
Silliness or happiness that is inappropriate and impairing
Racing thoughts, thoughts are on "fast forward"
More talkative than usual, speaks rapidly and frenziedly and may be difficult to understand
Irritability or hostility when demands are not met
Decreased need for sleep without being tired during the day, may go for days with little or no sleep.
Increased and repeated involvement in risky but pleasurable activities (daredevil acts, hyper-sexuality)
Great increase in energy
Decreased enjoyment in favorite activities
Low energy level and fatigue, oversleeping or difficulty falling asleep
Major changes in eating habits, decreased appetite or overeating
Interrupts conversations or others' activities
Frequent complaints of physical illness such as headaches or stomach aches
Thoughts of death or suicide
Pervasive sadness or crying spells
Agitation and irritability
Children and adolescents with bipolar disorder have a 60-90% chance of also being diagnosed with ADHD. Other common co-occurring conditions include anxiety disorders, disruptive behavior disorders and substance use disorders.4
What causes Bipolar Disorder?
Bipolar disorder often runs in families but is not caused by a single gene. It's likely there are multiple genes involved in determining a child's overall risk of developing bipolar disorder, but genetics are not the only cause. Scientists continue to research what other biological, environmental, and social and emotional factors may affect those predisposed to bipolar disorder.5
The prevalence of bipolar disorder is relatively low, between 0.1 and 1% in the pediatric population.2 Though somewhat rare, studies in the U.S. and Denmark suggest rates of pediatric bipolar disorder have been increasing since the mid-90s.6 In 2006 bipolar disorder was the most common diagnosis in children under age 12 receiving psychiatric hospitalizations according to the CDC.7
What can be done to treat Bipolar Disorder?
While there currently is no cure, best outcomes are often achieved with early diagnosis and treatment.3 Many treatment plans for children or adolescents with bipolar disorder include medication. In addition to medication, behavioral interventions such as cognitive behavioral therapy, caregiver support, and psycho education regarding the early warning signs of mood relapse can improve social function and reduce the need for medications, number of hospitalizations, and relapse rates. Children who receive intensive psychotherapy or group therapy have fewer relapses and longer periods of relative wellness compared to those who receive brief therapy.8 Psycho education and psychotherapy build positive skills to improve relationships, promote academic success, and produce better coping and quality of life.7 Resources:
3

The Balanced Mind Parent Network