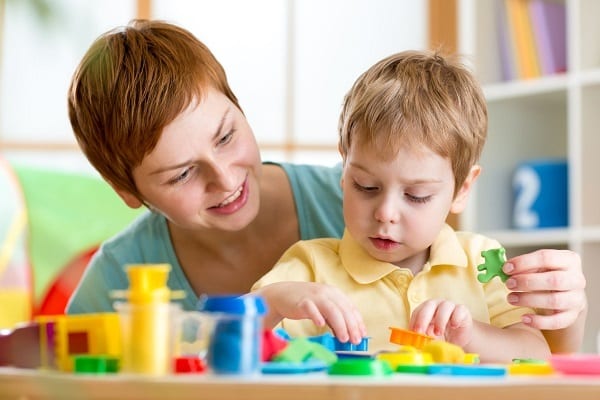 What is ABA therapy?
ABA stands for Applied Behavioral Analysis. It refers to using scientific behavioral principles to manipulate a learner's environment to help them gain skills quickly and effectively. ABA therapy, when done well, takes a unique approach to meet every learner's specific needs.
Is ABA therapy specific to Autism?
The principles of behavior apply equally to everyone.  ABA is not an autism-specific therapy, but it is one of the most popular therapies available for supporting individuals on the autism spectrum. ABA employs evidence-based treatments and is an extremely effective way to help learners with ASD gain skills. Individuals on the autism spectrum often learn differently, or need an individualized approach with significant adult attention. ABA provides this and instead of a cookie-cutter approach to therapy, customizes treatment to optimize success for clients. Anyone can learn through ABA.
How can ABA therapy help people with Autism?
ABA therapy manipulates environmental variables to encourage learning. Sometimes people on the autism spectrum are sensitive to crowds, sounds or textures. They might need more motivation than a neurotypical child to do things like communicate. They might need different types of encouragement or different rates of attention than neurotypial peers. ABA achieves this by meeting learners where they are and adapting instruction to meet the child's need instead of expecting a child to adapt to how a skill is being taught.
What is the purpose of ABA?
Contrary to popular belief, the goal of ABA is not to make individuals with autism indistinguishable from their peers. The goal of ABA it to impart socially significant skills. Socially significant skills are skills that will be helpful in a child and family's daily life. Common skills targeted are functional and appropriate communication, emotional regulation, and toilet-training. For a more thorough list of skills and behaviors that can be addressed through ABA, please see below.
How can I know if ABA is right for my family?
In order for ABA to be effective, consistency is important. Children, with and without ASD, learn more effectively when expectations are the same across the people and settings they encounter. ABA therapists spend time with children and families as well as caregivers, to teach everyone how to help a child succeed as quickly as possible.  The most common example of when families struggle with this, is something ABA therapists refer to as "extinction".
Extinction is a behavioral term that "refers removing the consequence maintaining the response". In other words, if a child is engaging in a behavior you do not want them to engage in for a reason, do not fulfill that reason.  For example, if your child started to scream at the grocery because they wanted candy, and you did not buy them the candy, you just put the screaming behavior on extinction. Sometimes behaviors like screaming and crying can severely impede a child's ability to learn, and an ABA therapist might put them on extinction in certain situations. Usually the behaviors fade over a few weeks, but if a parent reinforces those behaviors by giving in, they will come back stronger than ever.
If you can set consistent expectations for your child with your therapist, ABA therapy is likely a good fit for you.  If you do not feel that you will be able to consistently carry over what an ABA therapist recommends in relation to a problem behavior, then ABA may not be the right fit for your family.
Pros of ABA
ABA therapy is research driven and highly effective. It involves a data component so families and clinicians can see a child's rate of skill acquisition.  Data also allows clinicians to quickly ascertain if a treatment is effective or not and therefore make necessary changes to maximize learning time. Board Certified Behavioral Analysts undergo rigorous training and are able to provide high-quality services to target specific skills a learner needs to become successful. Children mostly learn at a higher rate when they are receiving ABA services than without ABA services.
Cons of ABA
ABA therapy is adaptable, but there are some procedures and plans that once set in place have to be followed strictly. This can be hard for children and families. Additionally, procedures like extinction can sometimes be stressful and emotionally taxing for children and families.
Behaviors and skill areas that can be addressed and improved through ABA:
Speech and Functional Communication
Pre-academic and Academic Skills
Daily Living Skills
Following Directions
Toileting Skills
Social Skills
Play Skills
Eating
Safety Skills
Respecting Limits
Sleeping
Self-Regulation
Executive Functioning
Tantrums
Aggressive Behaviors
Attention Skills
Fine and Gross motor skills
Manage sensory input
Parent-Friendly Resources ABA resources:
http://www.behaviorbabe.com/caregiverscorner.htm
https://www.autismspeaks.org/what-autism/treatment/applied-behavior-analysis-aba