What is Trauma and Abuse?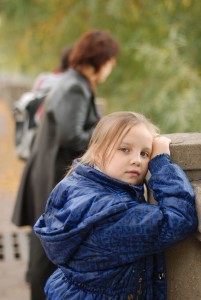 Psychological trauma is caused by an emotionally painful, shocking, stressful, and sometimes life-threatening experience that may or may not include physical injury. Trauma is different from grief in that grief revolves around feelings of sadness, but trauma revolves around feelings of terror, helplessness, and horror. Trauma can be a response to a single event, or ongoing experiences. Acute traumatic events describe events that occur at a particular time and place and are usually short-lived. Chronic traumatic situations occur when a child is exposed to trauma over a long period of time.1,2
What are signs of Trauma and Abuse in children and teens?
Reactions to trauma can occur immediately or some time after the event. Reactions differ in severity and cover a wide range of behaviors and responses. At different ages and developmental levels you may see the following signs of a reaction to trauma:1,3
Age 5 and Under:
Clinging to parent or caregiver
Crying or screaming
Whimpering or trembling
Becoming immobile or aimless movement
Regressing to behaviors they had previously outgrown
Ages 6-11:
Isolating themselves, becoming quiet around friends, family, and teachers
Having nightmares or other sleep problems
Having outbursts of anger, starting fights
Feeling numb emotionally
Doing poorly with school and homework
Developing unfounded fears
Losing interest in activities they previously found fun
Complaining of physical symptoms
Ages 12-17:
Having flashbacks to the traumatic event
Having nightmares or other sleep problems
Using or abusing drugs, alcohol, or tobacco
Acting disruptive, disrespectful, or behaving destructively, showing anger
Avoiding reminders of the event
Being depressed, losing interest in previously fun activities, having suicidal thoughts
Complaining of physical symptoms
Thoughts of guilt or revenge relating to the event
What causes trauma and abuse?1,3,4
The following increase the risk of a child experiencing trauma after a difficult event:
Existing family or personal mental health problems or behavioral problems
Past traumatic experiences
Being directly involved in the trauma, especially as a victim
Life stressors such as a new home or new school, divorce, etc.
Limited family and social supports
Traumatizing events evoke a sense of general un-safety as a victim of, or witness to:
Child abuse (neglect, physical , sexual, or psychological abuse)
Domestic violence
Loss of an important person in the child's life
Violent crime
Serious accident
A natural disaster or fire
School bullying or school violence
Acts of terrorism
Experiencing or witnessing a serious injury or death of someone else
Separation from a parent through divorce or foster care
A family members terminal illness or sudden death
Witnessing drug use
Medical trauma
What can be done to treat trauma and abuse?
Children's reactions to trauma are strongly influenced by the reaction of adults around them. If after a month in a safe environment your child is not able to perform their normal routines, or if they develop new behavioral or emotional problems, seek the help of a therapist. A mental health professional can evaluate your child's psychological injuries including the severity of your child's traumatic experience that is impacting your child emotionally, cognitively, and behaviorally.1,5
Trauma focused cognitive behavioral therapy is one treatment approach that may be used to help children and caregivers dealing with traumatic stress. Cognitive behavioral therapy is designed to reduce stress, helps parents effectively cope with their own emotional distress and develop skills that will support their children.6
Cognitive Behavioral therapies help children by:7
Teaching children stress management and relaxation skills
Creating a coherent narrative or story of what happened
Correcting untrue or distorted ideas about what happened and why
Changing unhealthy and wrong views that have resulted from the trauma
Involving parents in creating optimal recovery environments
Resources:
1 National Institute of Mental Health
2 The National Child Traumatic Stress Network: Defining trauma and child traumatic stress
3 Gordon R. Hodas MD: Responding to Childhood Trauma: The Premise and Practice of Trauma Informed Care
4 Allegheny Health Network
5 National Institute for Trauma and Loss in Children
6 Child Welfare Information Gateway
7 The National Child Traumatic Stress Network: Understanding Child Traumatic Stress