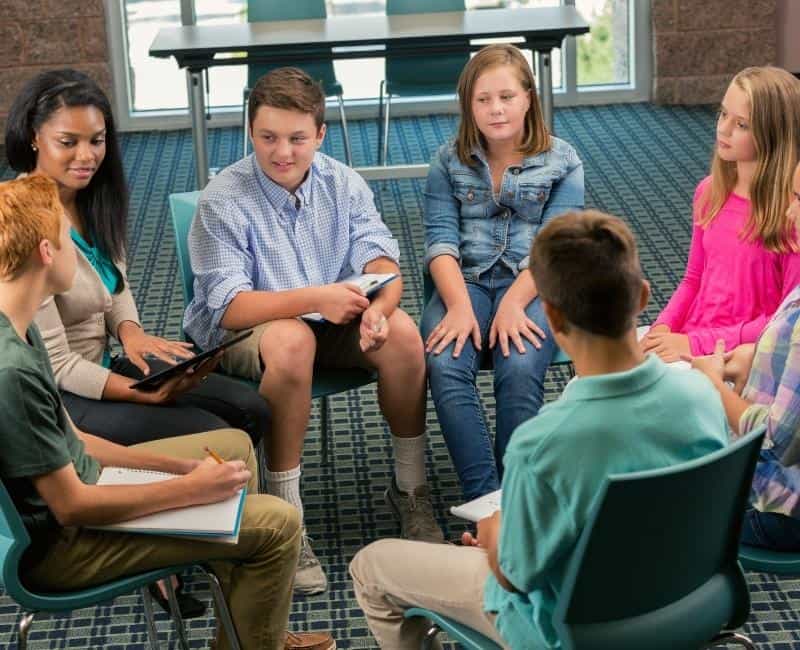 For children ages 8-12 who experience general anxiety, our CBT and Mindfulness Group for Anxiety can help them understand their thoughts and feelings. This group will teach them how to restructure their thoughts to reduce anxiety. Through instruction via mindfulness and relaxation exercises, the group will also help participants develop coping skills, regulate their emotions, as well as build confidence.
To sign up for our winter group, please complete this form.
Thanks to the small group size (maximum of 8 children) and individual assessment prior to the group start, this group provides highly-customized experiences based on the goals and challenges of each participant.
Our CBT and Mindfulness Group is valuable for children ages 8-12 who:
Experience general feelings of anxiety
Constantly worry or feel troubled
Feel uncomfortable or fearful in various social settings
Avoid social situations with peers, strangers, or other individuals
Group goals:
Better control over anxious feelings
Increased mindfulness
Improved confidence
Greater assertiveness
Higher level of comfort in social settings
Group Schedule: Wednesdays at 5:45 pm, one hour sessions weekly starting February 1st
Week 1, 2/1: Introductions and Psychoeducation
Week 2, 2/8: Anxiety Psychoeducation
Week 3, 2/15: Understanding Emotion
Week 4, 2/22: Emotion Identification and Labeling
Week 5, 3/1: Coping skills and Mindfulness
Week 6, 3/8: Parent Session
Week 7, 3/15: Progressive Muscle Relaxation
Week 8, 3/22: Understanding the Cognitive Model
Week 9, 3/29: Cognitive Restructuring
Group Leader: Mohini Bhargava, LCSW
Pricing: $150 per group session ($1,350 total group fee) plus a one-time $150 assessment fee for patients new to MPG. The assessment fee is waived for existing MPG patients.
An abbreviated assessment is required for families that are new to MPG who plan to submit for out-of-network reimbursement. It is a brief session with the parent(s), and may include an observation of the child at the clinician's discretion. The purpose of the intake is to gain a more comprehensive understanding of the behaviors of the child, identify the challenges and goals of the parent(s) for the group, and assess the parent-child relationship. The intake can provide a diagnosis for qualified parents to use for out-of-network reimbursement from insurance for the group fee.
To sign up, please complete this form or contact us for more information.
Cancellation policy: There are no refunds or makeup dates for the class. Full payment is required upfront.