What is Social (Pragmatic) Communication Disorder?
In 2013 a new disorder was defined called Social (Pragmatic) Communication Disorder (SCD). SCD is characterized by a persistent difficulty with verbal and nonverbal communication for social purposes that cannot be explained by low cognitive ability, Autism Spectrum Disorder, another medical or neurological condition, or low abilities in word structure and grammar.1,2 Children with SCD have trouble holding conversations and using spoken language in socially appropriate ways, but are usually good with the mechanics of speaking (pronouncing words and constructing sentences). Everyone struggles with social situations from time to time, but for a child with SCD, navigating social situations is a daily challenge.3
What are symptoms?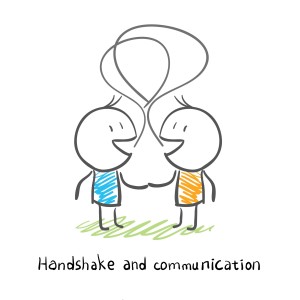 Children with SCD have trouble learning how to start a conversation, listening, phrasing a question, staying on topic, and knowing when the chat is over. A child with SCD can lag behind in developing reading and writing skills, including reading comprehension.3 These children show an impaired ability to effectively communicate, participate socially, maintain social relationships, and perform academically or occupationally.1
During conversation a child with SCD may show:3,4
Inappropriate or unrelated responses
Difficulty understanding the "give-and-take" of conversation, may monopolize conversation or interrupt often, or not respond at all.
Difficulty adapting language to different listeners (using formal manners with an adult versus casual language with a peer)
Poor adjustment of volume and tone of speech to fit the social environment
Difficulty making inferences and understanding implied information that isn't explicitly stated
Lack of background information offered when speaking to an unfamiliar person
Trouble understanding facial expressions and gesturing
Trouble understanding riddles, sarcasm, and metaphors
Getting too close to people when they speak
Symptoms are present in early childhood but can be noticed as a child ages and communication becomes more complex.1 Research shows children with SCD are more likely to have ADHD.3 A diagnosis of SCD should not be made until your child is at least 4-5 years old so that testing can detect these communication deficiencies.5
What causes Social Communication Disorder?
Researchers aren't sure what causes SCD but it's thought to be a neuro developmental (brain) disorder.3 The presence of a psychological/emotional disorder or hearing loss can impact a child's social communication skills, and should be assessed.6 More research is needed before prevalence can be determined for this new diagnosis, previously children with these difficulties may have been diagnosed with Pervasive Developmental Disorder-Not Otherwise Specified.3,5
What can be done to treat Social Communication Disorder?
SCD as a new disorder is somewhat debated, and treatment protocols and effectiveness will need to be researched in the coming years. Some argue that SCD never occurs by itself, that SCD is just a symptom of other conditions such as ADHD, Autism Spectrum Disorder, language disorder, other communication disorders.3,7 A speech pathologist can determine if your child has a social communication disorder; pediatricians, medical professionals, psychologists, and teachers may also be on your child's care team.8
Treatment should include opportunities for generalization of social communication skills in various settings with various communication partners.8 A therapist may use Applied Behavioral Analysis, social skills groups, and cognitive behavioral therapy in the treatment of SCD.9 A professional may work with your child to practice turn-taking, introduce and end topics, and other conversational skills. Role playing games and visuals can also aid children in learning strategies to manage social situations.3
Resources:
1 American Psychiatric Association
2 American Speech-Language-Hearing Association
3 Understood.org
4 American Academy of Child & Adolescent Psychiatry
5 Journal of Neurodevelopmental Disorders
6 American Speech-Language-Hearing Association
7 The Journal of Child Psychology and Psychiatry
8 University of Rochester
9 Montana Autism Education Project