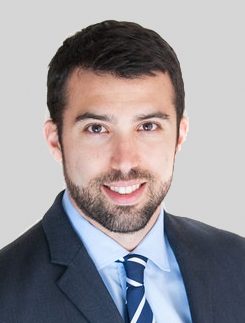 Dr. Michael Rosenthal ("Dr. Mike") is a Pediatric Neuropsychologist based in southern Westchester county. He has operated his independent private practice since 2016, and acts as Supervising Neuropsychologist for MPG. Prior to opening his own practice, Dr. Mike spent three and a half years as a staff neuropsychologist at the Child Mind Institute in Manhattan where he was also actively involved in the supervision of graduate students and post-doctoral fellows as well as the creation of an early childhood assessment clinic for toddlers and preschool-aged children.
In addition to Dr. Mike's expertise in neuropsychological assessment, his background and training in cognitive-behavioral (CBT), family systems, and psychodynamic/attachment theories enrich his understanding of how and why a child may be struggling and the best ways to intervene. 
Dr. Mike received his BA in psychology from the University of Maryland before completing a two-year Intramural Research Training Award (IRTA) fellowship at the National Institute of Mental Health in Bethesda, Maryland. He then earned his PhD at the University of Connecticut, fulfilled internship training at the Hospital for Sick Children in Toronto, and completed a two-year post-doctoral fellowship in pediatric neuropsychology at Children' s National Medical Center in Washington, DC.
Dr. Mike has presented on a wide range of topics, from executive functioning in adolescents to sensory processing issues in preschoolers. He has also co-authored several book chapters and been published in a number of respected peer-reviewed journals including Journal of Child Psychology and Psychiatry, Neuroimage, Annals of the New York Academy of Sciences, and Journal of Autism and Developmental Disorders. He is a member of the American Psychological Association, New York Neuropsychology Group, and the National Academy of Neuropsychology.