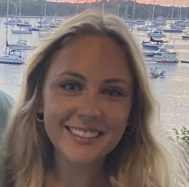 Biography
Emily Nichols is a Board Certified Behavior Analyst (1-19-38943). She received her undergraduate degree in Psychology from Clemson University. After graduating from Clemson Emily went on to earn her Masters degree in Behavior Analysis at Long Island University. 
While an undergraduate at Clemson Emily worked as an early intervention ABA therapist. She quickly fell in love with the field and decided to pursue an advanced degree in Behavior Analysis upon graduation. For the past four years Emily has worked in the special education school setting as a teacher assistant, behavior specialist and Board Certified Behavior Analyst. She is passionate about training school staff on how to apply the principles of behavior analysis in the classroom setting. 
Emily has experience conducting Functional Behavior Assessments and writing Behavioral Intervention Plans. She always ensures that she designs and implements ABA programs to meet each student and family's specific needs. Emily is dedicated to helping classroom staff, parents and students through every behavior challenge. She conducts staff and parent training presentations frequently on how to utilize behavior analysis in the home and school setting. Emily is skilled at providing DTT (discrete trial training), PRT (pivotal response training) and NET (natural environment teaching) in the home and school setting. 
Emily is passionate about ABA and she plans to continue to apply her knowledge to improve the lives of the special needs individuals and families she works with.