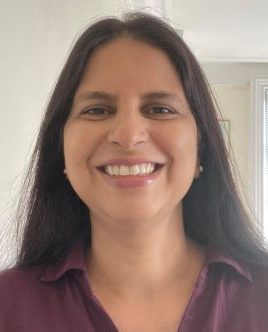 Biography
Divya Prasad is a Board-Certified Behavior Analyst (1-22-59282) and mental health professional with over 20 years of experience working with children and adolescents with special needs. She completed her undergraduate, master's and doctoral degrees in psychology while living in India. After her recent relocation to Manhattan, NY, Divya completed the Advanced Certificate in Behavior Analysis from Touro College, New York.
Her professional journey started as a Clinical Psychologist in India where she worked as a Consultant in the Child Development Center for one of the largest private multi-specialty institutes in the capital, New Delhi for 10 years. She coordinated a multidisciplinary team of professionals, conducted diagnostic interviews, cognitive and behavioral assessments, parent training and provided psychoeducational support. The philosophy of inclusion led to a natural extension into teacher training, and she became the Academic Director of a school mental health and Life Skills Education program. She has conducted numerous workshops with various stakeholders across India on early identification and classroom management of common emotional and behavioral challenges in adolescents.
She then moved to Singapore and took on the role of School Counselor (K-12) in an International School, leading to greater appreciation of the multicultural perspectives and deeper understanding of the developmental framework. For four years, she ran the school-wide wellness program, worked on teacher psychological skill building and provided targeted behavioral interventions for referred students. 
She has been providing direct ABA services in Manhattan for the last two years. Divya is excited to step into the in-home service setting to help clients attain meaningful behavioral goals and continue her journey of being a life-long learner.