What is Obsessive-Compulsive Disorder (OCD)?
OCD is a psychological disorder that overcomes individuals with repetitive thoughts leading to anxiety, which is then acted out in exacting routines or behaviors. Children and adults with OCD suffer from unwanted and intrusive thoughts they can't seem to get out of their heads (obsessions), often compelling them to repeatedly perform ritualistic behaviors and routines (compulsions). OCD interferes with a person's normal routine, schoolwork, job, family, and social activities. On average, childhood OCD appears around age 10. Parents may initially think it's a phase, a habit or stubbornness. Over time, the behaviors become so exacting that the child and family members have to act in prescribed ways.
Early Warning Signs in Children: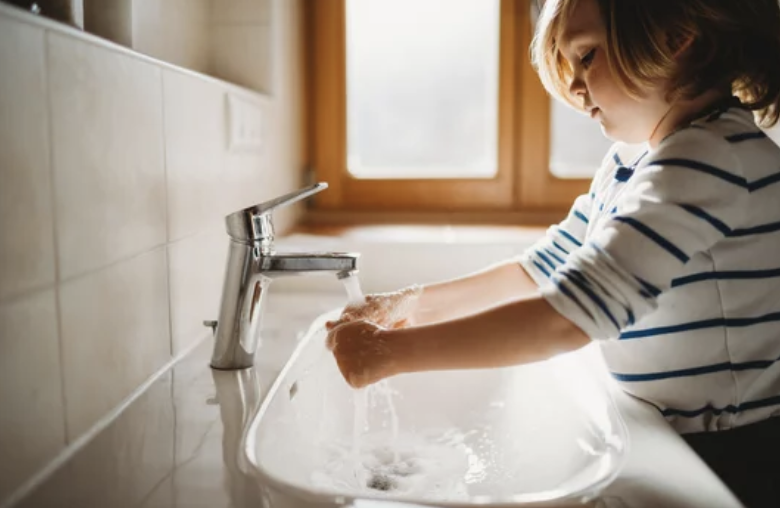 Rigidity in a child, with things routinely done or said in exactly the same way or order.

Asking for reassurance many times a day.

Repetition of a task that the child cannot stop when asked.

Routines that have prescribed patterns or are excessive in length: for example, two hour shower or raw and chapped hands.

Bedtime or dinner rituals, where there is a prescribed order for eating food, placement of food on the plate, etc.

Temper tantrums where the child is anxious and beyond stubborn.

Child wants symmetry in appearance or things around them.
Parents may criticize the child in an effort to get them to drop obsessive-compulsive behaviors, but criticism has been linked to poorer outcomes for the child after treatment. Parents often help children with OCD complete rituals or compulsive behavior, such as repeatedly answering questions from a child with a checking compulsion, or allowing a repetitive washing compulsion. Accommodations from a parent can be anything that makes the symptoms of OCD less impairing and helps their child function, from reassuring a child that his hands are clean or that a family member is OK, to doing his homework or buying objects that make him feel safe. It's normal for parents to comfort an upset child, but for parents with OCD children, accommodating compulsive behavior only reinforces the OCD in the child's mind. In trying to help a person with OCD (even adults with OCD), you end up making the problem worse.
What are symptoms?
Severity of symptoms can vary, several hours every day may be spent focusing on obsessive thoughts and performing seemingly senseless rituals. Some children can have symptoms so severe they are unable to play with friends or go to school.
Obsessions:
Constant irrational worry about dirt, germs, or contamination
Preoccupation with order, arrangement, symmetry, or exactness
Fear that negative or aggressive thoughts or impulses will cause personal harm or harm to a loved one
Preoccupation with losing or throwing away objects with little or no value
Thoughts about violence, hurting, and killing
Feeling overly responsible for the safety of others
Distasteful religious and sexual thoughts or images
Repeated doubts (like whether the door is locked)
Compulsions:
Constant irrational worry about dirt, germs, or contamination
Checking and re-checking several to hundreds of times a day that the doors are locked, the stove is turned off, the hair dryer is unplugged, etc.
Repeating- Inability to stop repeating a name, phrase, words, or simple activity (like going through a doorway over and over)
Hoarding or saving objects
Spending long periods of time touching things and arranging them
Mental Rituals- Endless reviewing of conversations, counting, repetitively calling up "good" thoughts to neutralize "bad" thoughts or obsessions, excessive praying and using special words or phrases to neutralize obsessions.
The most common types of obsessions and compulsions in children and adolescents have to do with cleaning, repetition, checking, and aggressive thoughts. The more severe the symptoms of OCD, the more likely it is that a person may also have a second or third diagnosis. In children and adults diagnosed with OCD, a second diagnosis is common (68%). Co-occurring diagnoses can include anxiety disorders, tic disorders, ADHD, and personality disorders (as children and teens move through adulthood). Childhood-onset OCD is more likely to be associated with tic disorders and disruptive behavior disorders like ADHD. Adults with OCD may be able to recognize how irrational their thoughts and behaviors seem, but children are much less likely to realize their behavior and thoughts are abnormal.
What causes Obsessive-Compulsive Disorder?
OCD occurs in every 1 in 200 children and adolescents, about 1-3%. It tends to run in families, though some people will have OCD with no family history. Those with a first-degree relative diagnosed with OCD are 3-12 times more likely to have the disorder than the general population. The earlier the onset of OCD, the more likely genetics played a role. Later onset indicates a larger role played by environmental conditions and trauma. In childhood OCD is seen more often in boys than girls (3:2), by adolescence the prevalence is equal among boys and girls. In some cases, symptoms of OCD may appear in children with pediatric autoimmune neuropsychiatric disorders associated with streptococcal infection (PANDAS).
What can be done to treat Obsessive-Compulsive Disorder?
OCD is a disorder that causes kids to have unwanted thoughts, feelings, and fears (obsessions) and make kids feel very anxious. To relieve the obsessions and anxiety, OCD leads kids to do certain behaviors (compulsions/rituals) to attempt to get rid of obsessions and decrease their stress. These OCD behaviors consume a lot of time and get in the way of important and fun activities that the child actually wants to do! Without treatment, children do not "outgrow" OCD and in fact the behaviors may get worse and worse over time. Some common obsessions in OCD are contamination worries, unwanted sexual thoughts, fear of losing control of their actions, religious obsessions, fear of hurting oneself or others, perfectionism, reassurance seeking etc.  Some common compulsions include washing and cleaning, mental rituals, checking, repeating or getting that "just right" feeling etc.