What is Depression and Bipolar Disorder?
Depression and Bipolar disorder are both mood disorders. Mood disorders can't be willed away or shaken off, thinking this way can prevent you from receiving the treatment you need to feel better. Without treatment symptoms can worsen and last longer.
Depressive Disorders:
Depression negatively affects how a person thinks, feels, and behaves. Depression typically first appears in late adolescence and early adulthood but can affect anyone, at any age.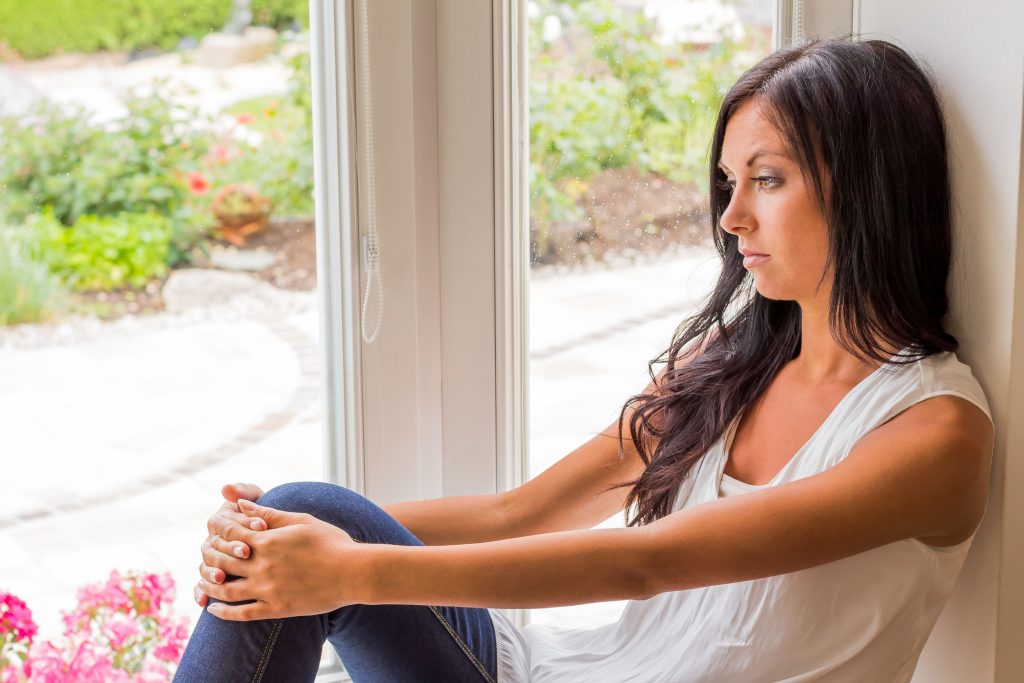 Dysthymia: Less severe than major depression, dysthymia involves long-term chronic low-grade depressive symptoms that decrease functioning and quality of life, and increase the risk of a major depressive episode.  Dysthymia is found in 3-6% of the population.

Major Depressive Disorder: Requires having at least one major depressive episode, and can be recurrent. More than just normal sadness, MDD is persistent and significantly interferes with life functioning. MDD affects nearly 1 in 10 adults, and twice as many women as men.

Seasonal Affective Disorder (SAD): Depression brought on by seasonal changes usually during the winter months, generally lifting during spring and summer.

Postpartum Depression:  Depression resulting from hormonal changes after childbirth and parenting stress. An estimated 10-15% of women experience postpartum depression after giving birth.
Bipolar Disorders:
Marked by extreme mood swings, severe highs (mania), and/or lows (depression), bipolar disorder causes unusual shifts in a person's mood, energy levels, and ability to function. While everyone goes through ups and downs, bipolar symptoms are severe and each mood episode is a drastic change from a person's usual mood and behavior. About 2.6% of the American population over age 18 have bipolar disorder in any given year. Bipolar typically develops in late adolescence or early adulthood, some may develop symptoms earlier or later in life. Episodes of mania and depression typically recur throughout your life, but there are usually periods that are symptom free.
Bipolar I- One or more extreme manic episodes, and one or more major depressive episodes.
Bipolar II- One or more episodes of hypomania (less severe mania), and one or more major depressive episodes with periods of level mood.
NOS- Bipolar disorder that doesn't follow a particular pattern.
Cyclothymia- A milder form of bipolar disorder with several hypomanic episodes (less severe mania) and less severe depression alternating over a period of at least 2 years.
Rapid Cycling- A descriptor of bipolar disorder when a person experiences four or more manic, hypomanic, or depressive episodes within a year.
What are Symptoms?
If you're dealing with Bipolar disorder, you will find you have experienced some or many of the below manic symptoms, and you may or may not have also experienced depressive symptoms. Those with depression experience the below depressive symptoms for at least two weeks.
Depressive symptoms:
Prolonged sadness or unexplained crying spells
Significant changes in appetite and sleep patterns
Irritability, anger, worry, agitation, restlessness
Pessimism, indifference
Loss of energy
Feelings of guilt, worthlessness, helplessness, and hopelessness
Unable to concentrate, difficulty making decisions
Difficult to find pleasure in things that you used to have an interest in
Social withdrawal
Unexplained aches and pains
Recurring thoughts of death or suicide
Little or no interest in sex
Depressed mood most of the day, nearly every day.
Weight losses or gains unrelated to dieting
Increased drug or alcohol use
Symptoms of Mania in those with Bipolar Disorder:
Increased energy and activity, feeling restless
Feeling excessively "high" or "good", feeling euphoric
Easily irritable
Having racing thoughts and talking very fast, jumping from one thought to the next
Not being able to concentrate
Not needing sleep, or needing very little
Having beliefs that are unrealistic about yourself concerning your abilities and powers
Using poor judgment
Increased sexual drive
Abusing drugs
Provocative, intrusive and aggressive behavior
Denying a change in your behavior
What causes Depression and Bipolar Disorder?
Episodes of depression often follow stressful events like marital problems or the death of a loved one. Both genetics and a stressful environment, or life situation, contribute to depression. Scientists are currently investigating how neurotransmitters (chemicals in the brain) affect depression. Environmental factors like exposure to neglect, abuse, and stressful life events can trigger depression, as well as some types of medications. A person's personality can cause a person to tend to be self-critical or overly dependent or have low self-esteem. Having a chronic medical condition like cancer, heart disease, or diabetes can increase your risk of developing depression. Deficiencies in folic acid and B-12 are also being studied to identify their link to depression. Bipolar Disorder tends to run in families, and certain genes may put some people at greater risk for developing bipolar disorder. Scientists are researching why the prefrontal cortex (part of the brain involved in executive functions) of those with bipolar disorder are smaller and do not function as well as those without bipolar disorder.
How is Depression and Bipolar Disorder treated?
Medications can stabilize and elevate mood, and therapy can help to cope with ongoing problems or specific issues that contribute to your symptoms. Untreated depression and bipolar disorder can cause increased impairment as symptoms worsen, other health-related issues, and even suicide and can negatively affect your relationships, employment, and other aspects of your life. Once diagnosed, more than 80% of depressed patients respond well to treatment. Bipolar disorder is a long-term illness that must be carefully managed through a person's life like diabetes or heart disease.1,4,7
Common treatments include one or a combination of:
Cognitive Behavioral Therapy: Cognitive behavioral therapy helps to restructure negative thought patterns and recognize what may be contributing to your mood disorder, and supports you in changing any negative behaviors.
Family-focused therapy: Includes family members in treatment to build coping strategies, improve communication and problem-solving.
Psychoeducation: Teaches you and/or your family about your mood disorder to help you recognize mood swings and recognize when treatment is needed.
Medication: There are many different medications to for treatment of depression and some for bipolar depending on your symptoms. You and your psychiatrist or primary care doctor can discuss the current best options.