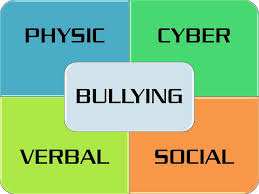 Finding out that your child is being bullied at school can be a very difficult experience that can bring up both emotional and practical questions for parents. Among the first questions a parent may ask is "what can I do?" There are a number of things that parents can do to help a child who is being bullied.
First and foremost, listen to your child and support them. Tell them that they are not to blame and you love them for who they are and, because this can be a very difficult topic for many children to share with their parents, acknowledge how difficult it is to come forward and tell someone about this experience and thank them for being brave and honest in sharing this information with you. You also want to make sure that your child is safe and not in need of any sort of emergency intervention, either physical or emotional. If your child is need of immediate assistance, get help by either going to a local hospital or seeing your primary physician immediately.
Once any potential safety concerns have been addressed, here are some other ideas that you can do to help your child through contact with the school:
Be in touch with the school to make sure that they are aware of the situation and are taking the necessary steps to both keep your child safe and to address the situation with the other child/children.
Document everything your child tells you that has happened so that you can be as accurate as possible when reporting this to the school.
Seek out positive adult mentors that your child can talk and relate to, especially in school where they will likely feel most vulnerable.
Get involved with the school in making sure that there are clear policies and procedures in place with regards to bullying at school and how it is handled.
Here are some ideas that you can do to help your child cope with the situation:
Encourage your child to take part in extra curricular activities where the bully is not present in order to give them a safe space where they can have friends and a social circle that is not connected to the bully.
Talk to your child about strategies such as:

ignoring the bully
walking away from the bully
responding to the bully with humor
using a buddy system to always be with friends
staying away from the bully whenever possible
limiting use of technology and social media if there is cyberbullying

Help your child cope with the stress of the situation and increase resilience by engaging in stress relieving activities such as exercise, meditation, positive self-talk, muscle relaxation and breathing exercises.
Watch your child closely for any significant changes in personality, such as increased anxiety, moodiness, trouble concentrating or lowered self esteem. If you see any significant changes in your child, consider contacting a therapist who can help your child with these issues.
In addition, here are some more links to websites with helpful information for parents, both in general and specific to the NYC public schools.
http://www.stompoutbullying.org/index.php/information-and-resources/parents-page/what-do-if-your-child-being-bullied-and-resources/
http://schools.nyc.gov/RulesPolicies/RespectforAll/StudentResources/Helpful%20Resources/default
Written by Shuni Zerykier, PsyD