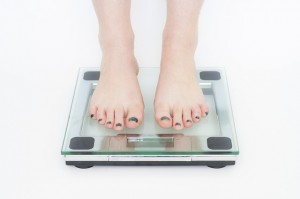 There are a myriad of reasons why people find it difficult to lose weight or keep it off. Dr. Dardashti identifies these reasons and sets up goals with her clients, considering their needs and their particular challenges. She has been successful in helping hundreds of people to not only meet their weight loss goals, but to create and maintain healthier lifestyles that work for and are realistic for them. She combines her expertise in diet and nutrition along with easy Cognitive Behavioral techniques to teach skills and motivate her clients to achieve optimal wellness.

Over the years, Dr. Dardashti has found that "diets" usually don't work and can often be a recipe for disaster. When one decides that they are going to stick with a specific diet, it is easy to fall off track once or twice and then give up, thinking that they are not "cut out" for dieting, or that they just do not have the "willpower." In this way, many people essentially set themselves up for failure, thinking that it is just too difficult for them to lose weight.
There are so many aspects involved in why someone may have trouble losing weight in the first place.  Dr. Dardashti assesses for a number of these possibilities and gets to the root of her clients' weight management problems. She then coaches them through the process of losing pounds and keeping them off, basing the plan on the client's particular issues. You can learn more about Dr. Dardashti's Weight Loss Coaching.
Dr. Dardashti's new manual (based on her professional training workshop) is now available on Amazon. Find out what the underlying physiological contributors could be to your mental health symptoms and take charge of your life. Read more here: http://goo.gl/R4kjUY
Written by Niloo Dardashti, PsyD, HHP