Supporting Autistic People to Find Jobs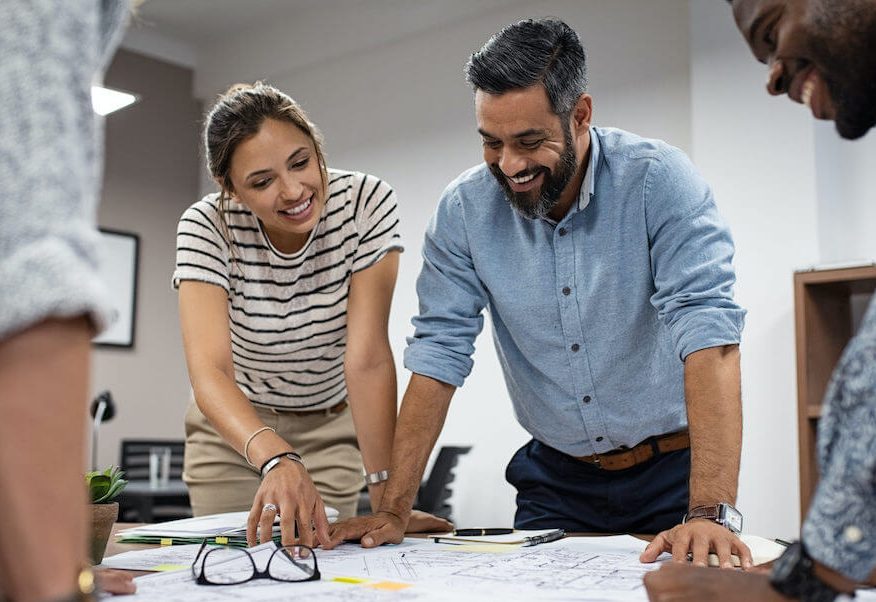 When we consider supporting autistic individuals in finding jobs, first "why" questions emerge from a psychological perspective. Why do autistic people experience the highest rates of unemployment for all disabled groups? And why do autistic individuals struggle to find employment?
I want to review How can we support autistic individuals to find jobs and What action steps can we take to provide that support. I feel inspired to support autistic individuals who are in pursuit of employment, and I hope you will be, as well.
A simple way to conceptualize how to support autistic individuals to find jobs involves (a) to provide job coaching (see Tips for a Mind-Centered Pathway) and (b) to take a person-centered approach (see Tips for a Heart-Centered Pathway). We invite you to and recommend engaging in both of these pathways simultaneously!
Employment Data
According to the U.S. Bureau of Labor Statistics, 21% of people with a disability (i.e., 12% of the population) were employed in 2022 relative to 65% of people without a disability; therefore, unemployment rates approximate 78% and 35%, respectively. For autistic individuals, approximately 15% are employed while 85% are unemployed. Of those who are employed, many experience underemployment (i.e., working a job that underutilizes employees' skills or abilities).
Tips for a Mind-Centered Pathway: Provide Job Coaching
A job coach is someone who guides and supports individuals with employment needs. In this context, providing job coaching means collaborating with autistic individuals to develop a comprehensive coaching plan (e.g., a roadmap from preparing for the job to transitioning into the job) and to provide guidance and support for each step during the journey to achieve and maintain employment.
Benefits of providing job coaching are reaped at the individual (e.g., the autistic person, coaches, and coworkers) and collective levels (e.g., employers and the community). Some of the benefits of job coaching include increasing knowledge and productivity, improving skills and team effectiveness, increasing job satisfaction, enhancing well being and confidence, building a resume, developing connections, preparing for interviews, and landing a dream job.
In general, providing job coaching involves (a) preparing for the job, (b) searching for the job, and (c) transitioning into a new job.
Prepare for the Job Search
Supporting autistic individuals to prepare for the job search means taking steps that increase the probability of searching for jobs that are aligned with their strengths, interests, and preferences.
Some benefits of preparing for job searches include maintaining focus and motivation, saving time and money, increasing the chances for interviews, and feeling confident!
Following are ways to support autistic individuals who are preparing for the job search:
Search for the Job
A job search is the process of seeking employment.
Some benefits of job searches, even doing them regularly while employed, include navigating change, maintaining connections, enhancing one's brand, increasing salary, staying qualified and competitive, upgrading skills and resume, and discovering new interests and preferences!
Following are ways to support autistic individuals who are job searching:
Guide toward job resources: There are many resources to find jobs: job search websites, browse company pages, connect with industry associations, read industry and career-based magazines, search local job boards and career fairs, check religious affiliations, request Department of Labor support, and review company websites. Provide guidance to any job search resources that may be valuable to individuals and support their navigation through those resources, if necessary.
Match jobs with the person: Seek jobs that align with the individual's strengths, skills, and interests while those jobs simultaneously provide the necessary accommodations.
Connect with mentors: Help individuals connect with a mentor in their field of interest who can provide specialized, professional guidance and offer advice on how to navigate their respective job market.
Submit applications: Submitting a job application is a critical part of finding a job. Review steps for how to submit applications properly.
Preparing for interviews: Preparing for interviews creates the space to feel confident and comfortable when it is time for the real interview. To help individuals prepare, offer mock interviews, ask them questions (e.g., about the company, common interview questions, and job-specific questions), record the practice sessions, and invite them to prepare a list of questions for the interviewer.
Transition into the Job
Transitioning into the job means that the autistic individual achieved employment!
Some benefits of achieving employment include earning compensation (e.g., wages, salaries, commissions, and bonuses) and benefits (e.g., health insurance, vacation time, sick leave, and pensions plans), developing relationships and new skills, being stimulated intellectually, and feeling a sense of purpose.
Following are ways to support autistic individuals who are transitioning into the new job:
Train on-the-job: On-the-Job Training (OJT) prepares individuals for the new position by developing the skills, competencies, and knowledge necessary to perform the role. Determine what type of OJT best supports the individual and provide it.
Advocate for a supportive work environment: A supportive work environment culture welcomes and values diversity, fosters understanding, and creates inclusivity. Advocate for this by requesting or offering trainings, creating groups, and building programs that foster cross-cultural engagement.
Encourage professional development: Professional development can help individuals create realistic career goals and foster job satisfaction. Encourage individuals to develop as employees and as professionals.
Tips for a Heart-Centered Pathway: Take a Person-Centered Approach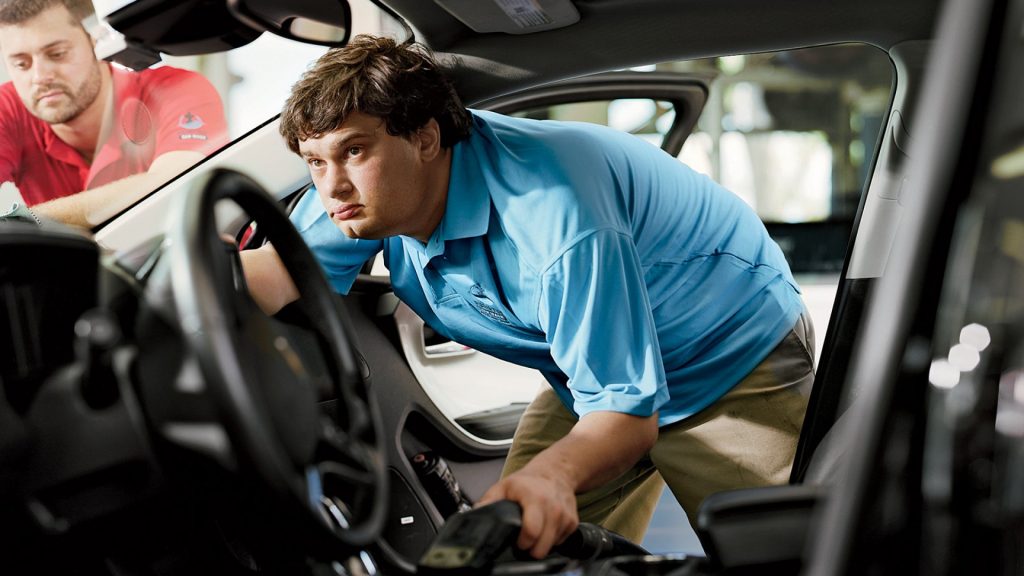 With roots in humanistic and positive psychology, a person-centered approach is an orientation that focuses on (a) the whole person who receives support, not a label or diagnosis, (b) their strengths, abilities, and skills, not weaknesses and deficits, and (c) considers the person an expert and leader in their life who is motivated to achieve positive psychological well being.
The benefits of taking a person-centered approach are numerous: improvements in relationships, concepts of self (e.g., identity, awareness, trust, confidence, and understanding), communication (e.g., expressing opinions and sharing feelings) and reductions in depression, anxiety, grief, stress, guilt, and insecurity.
Following are ways that we can take a person-centered approach:
Embody love and compassion: Embodying unconditional love means accepting, caring, and supporting someone for exactly who they are. There are no conditions for the love, no judgements made, and no need for the acceptance, care, or support to be reciprocated. Embodying compassion means recognizing and understanding suffering, empathizing with those who suffer, tolerating uncomfortable feelings, and being motivated to alleviate the suffering.
Be kind, patient, and understanding:Being kind means selflessly offering your time, energy, and resources as a way to show love, compassion, and understanding. Being patient means having the capacity to wait calmly when experiencing obstacles or frustration. Understanding is a process that includes knowing and feeling, and being understanding requires empathy, the ability to understand and feel the emotional states of others.
Empower self-advocacy: Empowerment is the process of gaining strength and confidence in controlling life and claiming rights. Self-advocacy is the ability to identify, understand, and communicate effectively about our own needs, wants, perspectives, and choices. Empowering self-advocacy, therefore, means supporting autistic individuals capacity to identify and understand their needs and wants, teaching Scientific-based research supporting the benefits of embodying love and compassion, being kind, patient, and understanding, and empowering self-advocacy is abundant and continuously growing, as are the strategies for how to cultivate our capacity in each of these domains. These benefits and strategies are topics for another blog post.
Conclusion
With higher rates of unemployment and underemployment for individuals with autism than those with and without a disability, a way to enable and empower autistic people to find jobs is to provide loving and compassionate support and job coaching along the journey to acquiring employment: preparing for the job, searching for the job, and transitioning into the job.