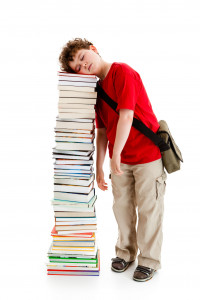 Sleep is a restorative process that helps us function physically and emotionally and has a direct effect on our behaviors and in our ability to sustain attention. Sleep gives your body a rest, like a mini-vacation, and helps it prepare for the next day. Sleep is essential to our well-being. Reduced sleep can have a negative effect on our overall functioning throughout the day.
Sleep hygiene involves a number of different steps necessary to have a normal, quality night sleep and subsequently leading to daytime alertness.
Why is a good night's sleep important for children?
contributes to both physical and mental health
helps kids feel good, and do well in school
plays a role in mood and behavior
can reduce aggression, hyperactivity, depression and anxiety, and increase attention
How can poor sleep habits affect children in school?
Decreases ability to stay focused
Can become easily distracted
Exhibit hyperactivity
Can be impulsive
Show irritability and fussiness
Increased sleepiness in the classroom
What are the basics of sleep hygiene?
Routines

Establish a bed time – based on the child's age

Toddlers: 12-14 hours of sleep
Preschoolers: 11-12 hours of sleep
School-age children: 10-11 hours of sleep
Teens: 8-9 hours of sleep

Limit screen time or high stimulation activities before bed
Calming bedtime routine
Engage in activities that promote relaxation such as taking a bath and reading a book
Child should wake up at the same time everyday
Bedtime should follow a predictable sequence of events

Security objects such as a doll or a blanket are often helpful for children to feel safe and secure
Engaging in physical exercise during the day can often help with sleep at night
Bedroom should be cool and comfortable
Bedroom should be dark and not too distracting

Limit bright lights, clocks, and phones

The bed should be used only for sleeping

Teenagers often use their beds for homework and TV – this can decrease their ability to go to sleep at night.
Beds should be associated with sleep

Consistency is key!

Stick to your routine
Predictability is important
What to avoid?
Drinking many liquids before bedtime
Caffeine such as sodas, chocolate, tea
Doing stimulating activities before bedtime
Using the bed for activities other than sleep
Putting the child to bed after falling asleep somewhere else
Staying up past their bedtime
What happens if children come into their parents' room in the middle of the night?
Limit attention
Get them back to their bed as soon as possible
Minimize conversations
Do not let them come into the bed
Walk them back to their room
If the child continues to need comfort to fall asleep, parents can sit in a chair next to their bed until they fall asleep. It is important that children learn to sleep in their bed, and to fall asleep on their own.
When to seek help?
If your child continues to have serious trouble falling asleep and consistent sleep routines are not working, consulting with a pediatrician or a mental health professional can be beneficial to assist in determining the cause and learning techniques to help children relax before bed in order to fall asleep more easily.