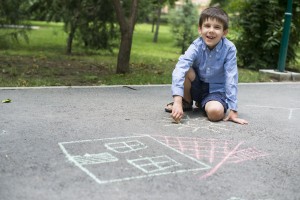 How to effectively raise your child's self esteem when they are doing well and when they are not doing well-through healthy praise and effective criticism.
What is self esteem?
Your overall sense of your self-worth- having good self-esteem means having an image of yourself that is both realistic and positive.
Why is it important?
There is convincing evidence that people with high self-esteem are happier, as well as more likely to undertake difficult tasks and persevere in the face of failure.
How can we instill a positive and healthy self esteem in our children: Be realistic based on developmental stage and individual personality and abilities.
Childhood experiences that contribute to healthy self-esteem include:
Being listened to
Being spoken to respectfully
Getting appropriate attention and affection
Having accomplishments be recognized and mistakes or failures be acknowledged and accepted
Parents should focus on:
Praise: focus on what you see the child doing, rather than with a totalizing phrase. (maybe mention some research as to why this is important?)
Being genuine
Being specific-describe what you see with appreciation
Giving your child a 1-2 word phrase to describe the trait he has just shown so that next time he can praise himself with it
Catching your kids being good
Saving some praise for later-mention at the dinner table how Johnny helped you put away all the toys earlier in the day
Criticism: describe what you see and what needs to be done
Written by Shuni Zerykier, PsyD