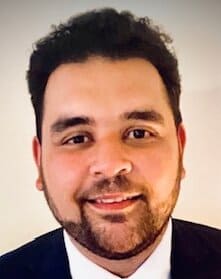 Waleed Elder is a Board Certified Behavior Analyst and New York State Licensed Behavior Analyst. He first entered the field in 2016 where he worked as a teacher's aide at a special needs school in south Brooklyn. Through his experience working in an ABA classroom, he developed a passion for working with children with ASD and other related disorders, enjoying every opportunity to help students learn new life skills.
After completing his master's degree in special education at Brooklyn College, Waleed became a Behavior Intervention Specialist and began working with both children and adults with special needs. He worked with individuals that engaged in aggressive, self-injurious, and other maladaptive behaviors in the school and home settings.
During his time as a Behavior Specialist, he developed a perspective that everyone, regardless of age and functioning, has the ability to learn and grow. In June 2020, Waleed received his BCBA and has since worked in an insurance-based ABA company assisting children as young as 1 and as old as 13, all of whom are diagnosed with ASD. He loves what he does and is a big believer that ABA techniques and strategies are beneficial for everyone, not just individuals with ASD.