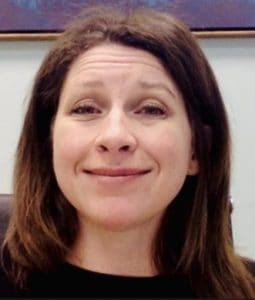 Tiffany Semm is a New York State certified special education teacher with over 13 years of teaching experience, as well as five years of administrative experience. She has her Master's degree in Teaching from Pace University, as well as Bachelor's degrees in Psychology, Political Science, and Linguistics.  She currently holds dual licenses in Students with Disabilities Grades 1 – 6 and Childhood Education. She is pursuing her Birth – Grade 2 license extension. She has experience working with students across all grades and levels.
Tiffany has worked in special education in New York City in a variety of self-contained public and nonpublic  settings since 2006. During that time, she also worked as an in-home SETTS provider, as a special needs summer camp coordinator. She has worked as an IEP Coordinator and Education / Transition coordinator in nonpublic settings and  works as a Special Education Director for a nonpublic education program in New York City. 
She has experience with adapting  grade-level lessons for students with learning disabilities, incorporating language development into activities for students on the autism spectrum, integrating multimodal supports for students with significant needs, and  teaching executive functioning skills  and strategies to those with challenges in memory, organization, focus, and flexibility. She also has extensive experience with  both high and low tech augmentative communication device and services.
In addition to her direct service work, Tiffany also has years of experience working to ensure that students receive their needed services. She is highly familiar with the ins-and-outs of the NYCDOE, state regulations and effective means of advocating for services for student services.
Tiffany is dedicated to developing a detailed knowledge of a student's strengths, challenges  and an understanding of their support team in order to build a comprehensive plan for their growth and success. She believes in the power of a united team to fully support a student and allow them to thrive.