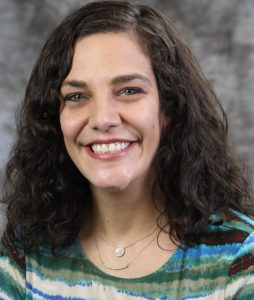 Dr. Susan Buttigieg is a licensed and doctoral-level Board Certified Behavior Analyst. She is a certified general and special education teacher for children Birth through Grade 6.  She has a New York State LBA as well as a BCBA-D and Supervision certificate. She has a School Building Leader and School District Leader certification in New York State. She is a certified Crisis Prevention and Intervention instructor. Dr. Buttigieg brings her educational background in teaching and applied behavior analysis to her applied behavior analytic practices. She graduated from Columbia University with a Masters and Ph.D. in Teaching as Applied Behavior Analysis. This built upon her undergraduate major of psychology, and double minors in neuroscience and business management.
Dr. Buttigieg's dissertation and research interests focus on teaching skills to learners, conditioning new reinforcers, induction of new cusps, staff training, and parent education. She has worked in the field of Special Education for over a decade and has multiple teaching and school building and district certifications. She has worked in both home- and center-based settings with a variety of learners in the five boroughs and Westchester County. Dr. Buttigieg has worked as a home-based therapist for over a decade with a variety of learners from 2-15 years old with a spectrum of skills and needs, including autism, ADHD, PDD-NOS, intellectual disabilities, and global delays.
Dr. Buttigieg specializes in program implementation, parent coaching, and staff training.  Currently, she works in a center-based early intervention center as the Site Director. Additionally, she is an adjunct professor at Columbia University and Manhattanville College, where she teaches courses in child development, special education, and behavioral techniques. Dr. Buttigieg has presented at international conferences numerous times on a variety of topics such as Bi-Directional Naming, Supervision, Direct Instruction, Peer Tutoring, Book Conditioning, Observing Responses, Observational Learning, and Acquisition versus Performance. She is a member of the Association for Behavior Analysis and the Council for Special Children. Dr. Buttigieg is thrilled to be a part of the MPG team and looks forward to continuing to teach, and learn from, her students.
Dr. Buttigieg can provide ABA evaluations and treatment in English.