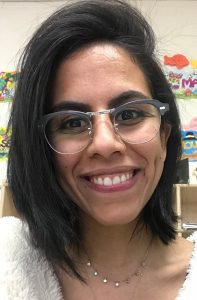 Shahad Alsharif is a New York State Licensed Behavior Analyst (001625) and a Board Certified Behavior Analyst (1-17-25918). She received her undergraduate degree in Special Education with a learning disabilities specialization from Dar AlHekma University in Jeddah, Saudi Arabia. During her undergraduate studies, she enrolled in Applied Behavior Analysis courses for her elective courses and that's when her passion for ABA started to form.
After graduating from college, Shahad continued to take online courses from Florida Institute of Technology in ABA to complete the requirements to sit for the BCaBA exam. She worked as an ABA therapist for one year and then as a case manager for another year after she passed the BCaBA at The Jeddah Institute for Speech and Hearing (JISH). In 2013, Shahad decided to pursue a Masters degree in Teaching as Applied Behavior Analysis at Teachers College, Columbia University.
Shahad is passionate about the science of behavior analysis, teaching children with developmental disabilities, and working with other teachers and parents to be strategic scientists in the classroom and at home. Shahad is currently a PhD candidate at The Applied Behavior Analysis Program at Teachers College, Columbia University.
Shahad has been working with children with developmental disabilities for a significant amount of time on an individual and group level. She is passionate about choosing the most effective strategies to teach the students based on their strengths and weaknesses. She has specific experience in increasing positive behaviors and decreasing maladaptive behaviors, and train caregivers to implement the same strategies at home for the most effective outcomes. Working with the parents to provide a contingent environment to better teach the child is her utmost goal.