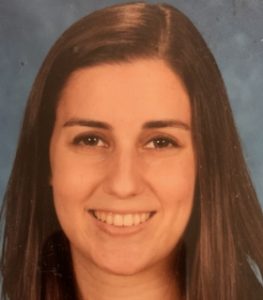 Rebecca Rothman is a passionate special education teacher, who has had extensive ABA training under the supervision of a Board-Certified Behavioral Analyst (BCBA). Rebecca began her teaching career working with students from kindergarten age through sixth grade and has already completed her Master's Extension Program on ABA Studies.
Currently, she is working toward her BCBA certification. As a classroom teacher, Rebecca implemented the Common Core State Standards (CCSS) requirements, as she prepared grade- and age-appropriate practice and assessments for all students, with careful consideration for the students with special needs and all required accommodations. Accordingly, Rebecca always took her responsibility as a classroom teacher very seriously. She always believed that each child with an Individualized Education Program (IEP) deserves to receive quality education and intervention services and it is the job of teachers to make sure that these children's needs are met. Using her training as a behavioral analyst, Rebecca had successfully developed and implemented behavioral management strategies with students who have exhibited maladaptive or disruptive behaviors in class.
Rebecca is very dedicated to her professional growth and development as a BCBA. She believes that every child with special needs is entitled to receive support and assistance from an individual who is there to inspire, motivate them, and more importantly, understand them.