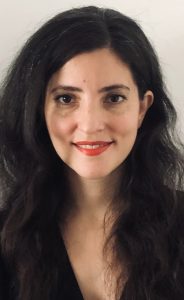 Patricia Abate is a board certified behavior analyst and licensed behavior analyst in the state of New York. She also retains certification in early childhood special education. Patricia completed her undergraduate degree in Psychology at the University of Toronto and her masters in Early Childhood Special Education at Hunter College. She completed coursework to obtain her certification in behavior analysis from Lowell University.
Patricia Abate has been working in the field of Applied Behavior Analysis for over 15 years. She has extensive experience providing direct service to young children with autism and tailoring individual programs to improve social, cognitive, adaptive, and communication skills and decrease problem behaviors. She has worked with children with autism and other developmental disabilities in both home and school settings.
Patricia began her career as a direct service provider while attending school as an undergraduate student in psychology at the University of Toronto. She received exemplary training in the application of behavior analytic principles while working as a direct service provider and was quickly promoted to a junior supervisory position within the year. Patricia has spent the rest of her career honing her skills while working with clients, conducting skill based assessments to analyze strengths and weaknesses, conducting functional behavior assessments to address behavioral challenges, and creating and implementing individualized plans to teach lagging skills. Patricia utilizes evidence-based practices and research to customize treatment plans for her clients that best serve their needs and improve the skills that are socially significant for both them and their families.