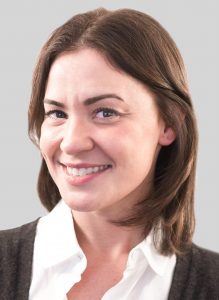 Ms. Natasha Djuravcevic received her Bachelor's degree from Iona College and her Master's degree from Manhattanville College. Natasha currently holds her New York State Certification in both Childhood and Special Education in grades 1-6. She has spent the last six years in a New York City public school co-teaching in an ICT 5th grade class.
Working in an ICT class, Natasha specializes in adapting the Common Core Curriculum to the needs of all learners and finds entry points for students with dyslexia, learning disabilities, speech and language delays, students on the ASD spectrum, behavior and emotional impairments as well as those with executive functioning disorder. Natasha's primary focus is to teach students the appropriate skills and tools they will need to become more independent and successful life-long learners. Natasha is trained in the "Just Words" reading intervention program and is experienced in the "Go Math" curriculum as well as the "Teacher's College Reading and Writing Project and Expeditionary Learning" curriculum.
In addition to teaching in the classroom, Natasha is also a 1:1 Academic Tutor & Executive Function Coach for grades 1-12. Executive functions are the foundational skills of self-management that allow us to set attainable goals. Natasha works with clients to teach them how to manage time, plan, and become more organized. Tutoring and Coaching sessions are done 1:1 and take place in the client's home.