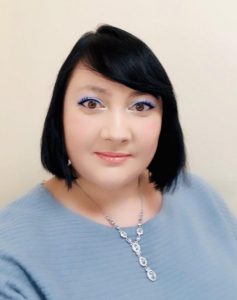 Natalia graduated from Moscow State University of M.V. Lomonosov with a diploma with honors with Master Degree in Clinical Psychology and Minor in Teaching Psychology. She started her career in Moscow, Russia as a school psychologist working with children age 2-12 in a residential-education facility. She has extensive experience with substance abuse prevention and treatment in Russia.
For the past 12 years, Natalia has been working with teens and adults with intellectual disabilities across various settings (residential and day program).
She became Board Certified Behavior Analyst in 2017. Natalia completed basic training in PECS. Her skillset includes video modeling,  individualized visual schedules, transitioning from school setting to the adult day program. She has done extensive trainings for staff, including Positive Approaches and is a National Ambassador for training on Mental Health First Aid.
Natalia is fluent in Russian and English.