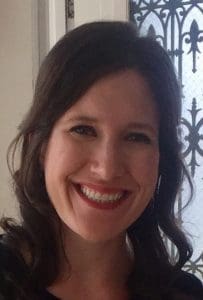 Nancy O'Reilly is a New York State Licensed Behavior Analyst (001446) and a Board Certified Behavior Analyst (1-16-22923). She received her undergraduate degree in Psychology from Xavier University.  Nancy completed her Masters Degree in Mental Health Counseling and Behavioral Medicine from Boston University School of Medicine.  She received her certification in Applied Behavioral Analysis (ABA) from Florida Institute of Technology.
Nancy has extensive training and experience in a multitude of empirically-based treatment modalities including ABA and Cognitive Behavior Therapy.  She has worked in a variety of mental health settings including public schools, private schools, outpatient, Partial Hospitalization Programs, and in the client's home.  She has experience writing Individualized Education Plans and Behavioral Intervention Plans.  Nancy is particularly passionate about helping children achieve socially significant goals that allow them to increase their communication skills and lead more independent, fulfilling lives.  She is able to train  parents and therapists in a compassionate and personable manner in order to ensure that the child is able to reach their potential.
Nancy is skilled at providing both DTT (discrete trial training) and NET (Natural Environment Teaching).  She has experience addressing a wide array of behavioral and developmental challenges for children ages 3-16 diagnosed with ASD, ADHD, anxiety disorders, and depression.  She focuses on functional daily living skills, communication skills, decreasing maladaptive behaviors, eating/feeding difficulties, toilet training, and social skills.  Nancy strives to continually increase her knowledge of ABA through collaboration with other BCBAs, attending workshops, and staying up-to-date with current research.