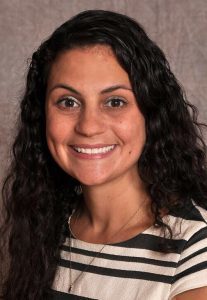 Dr. Melina Sevlever is a New York State licensed psychologist (#021302) specializing in treatment for children, adolescents and their families. After receiving her bachelor's degree from the University of Florida she went on to earn her doctoral degree in Clinical Psychology from Auburn University in Auburn, Alabama; an APA accredited program. She completed her clinical internship and postdoctoral residency at Columbia University Medical Center, with a specialization in providing evidence based treatments to children and adolescents.
Dr. Sevlever has received advanced training and is skilled in evidence-based interventions such as dialectical behavior therapy (DBT), interpersonal psychotherapy for adolescents (IPT-A), parent and child interaction therapy (PCIT), exposure and response prevention (ExRP) and habit reversal training (HRT). She has specialized expertise in the assessment and treatment of disruptive behavior disorders, anxiety disorders, and mood disorders in children and adolescents. Dr. Sevlever also has extensive experience in working with children and adolescents with gender dysthymia. In these cases, she works closely with parents and/or caregivers to facilitate understanding of gender non-conforming behaviors and gender identity development. Given her training in evidence based treatments, Dr. Sevlever is able to provide the highest quality clinical care for a broad range of mental health issues and to tailor treatment interventions to meet the unique needs of each child and their family.
In addition to treatment provided at Manhattan Psychology Group, Dr. Sevlever is on faculty at the New York Presbyterian/Columbia University Medical Center (CUMC) where she specializes in the treatment of anxiety and mood disorders in the Pediatric Psychiatry Department. In addition to clinical work at the hospital she has significant involvement in the teaching and supervision of psychology graduate students, psychiatry trainees, and medical students at CUMC.